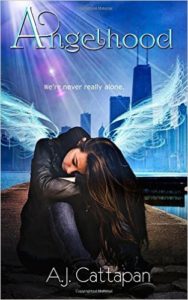 Angelhood by A.J. Cattapan
Angelhood by AJ Cattapan is a captivating YA novel that tackles an extremely difficult subject while putting an intriguing and heartfelt twist to it. Cattapan is a talented writer who has effortlessly created a story about teen suicide which is moving, positive, and uplifting. This hard to put down book encourages readers to think about the good in their lives and how much they'd miss it if they did the unthinkable and gave it up. The lead character is completely relatable and likeable, as readers we empathize with the despair she feels in her life as well as the painful realization of the damage her decisions have on others. The novel's intriguing premises and subplots are the perfect elements to generate great discussions. I only wish I had known someone else who had read it because I had so much I wanted to debate and talk about. This is a truly exceptional novel.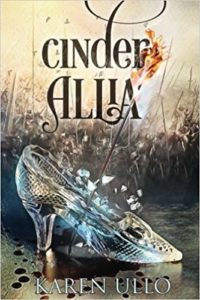 Cinder Allia by Karen Ullo
This retelling of the famous fairytale was such a delight. There were so many fantastic twists to this new version that made this story engaging and fast-moving.
What happens when our heroine's prince is killed in battle before he can rescue her from her cruel life? What any strong female would do, of course, solve the problem herself.
Armed with faith, a sword, and some unlikely allies she ventures out to find her new path in life. But will Allia be able to find love and happiness when faced with overwhelming odds including: deception at the palace, betrayal amid the noblemen, wicked lies, tragic heartache, and unfathomable cruelty?
I would recommend this book for older or mature teens. The language was stunning but quite ornate. A great read to expand a vocabulary but could be difficult for younger readers to follow. It was a clean read but there were some innuendos of mature situations. However, because of the more ornamented language those aren't extremely obvious. Overall, a very enjoyable teen novel.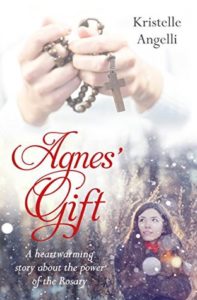 Agnes' Gift by Kristelle Angelli
I found this book to be quite unique. As a fictional story there isn't really a huge plot but this book overflows with deep poignant messages. This young adult novel would be perfect for anyone wanting to deepen their Catholic faith or someone with questions regarding the Rosary. There are so many fantastic discussion points throughout the book that it would be a fabulous book for a bookclub, a youth group, or to read as a family.
The story centers around Jenna, a modern-day teen, who is struggling through some very tough family issues. And the one person in her life who was really there for her during those difficult times, her neighbor Agnes, recently died. Now Jenna finds herself, in more despair than ever, sitting alone on Christmas Eve.
Before Agnes passed away she left Jenna a Christmas gift. While Jenna contemplates the unopened package her guardian angel appears to her. He leads her on a miraculous journey to experience firsthand all the mysteries of the Rosary.
I thought this was a really beautiful way to explore the Rosary. Experiencing the moments in the lives of Jesus and Mary this way was very unique. Pondering how they and everyone around them might have felt during these mysteries of our faith was quite powerful.
My favorite was the second Luminous Mystery, the wedding feast in Cana. The portrayal of this scene made me think about the relationship between Mary and Jesus in a slightly different way and in turn how Mary cares for and understands all of us.
This is not a light read. There are many thoughts and mysteries to ponder and messages to dwell on but it's a wonderful book to help you grow in your faith.