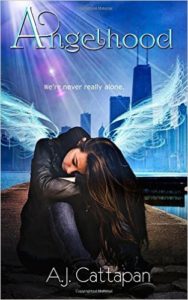 Angelhood by A.J. Cattapan
Angelhood by AJ Cattapan is a captivating YA novel that tackles an extremely difficult subject while putting an intriguing and heartfelt twist to it. Cattapan is a talented writer who has effortlessly created a story about teen suicide which is moving, positive, and uplifting. This hard to put down book encourages readers to think about the good in their lives and how much they'd miss it if they did the unthinkable and gave it up. The lead character is completely relatable and likeable, as readers we empathize with the despair she feels in her life as well as the painful realization of the damage her decisions have on others. The novel's intriguing premises and subplots are the perfect elements to generate great discussions. I only wish I had known someone else who had read it because I had so much I wanted to debate and talk about. This is a truly exceptional novel.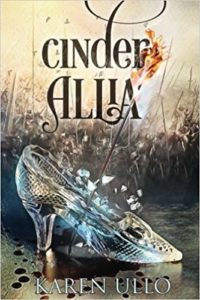 Cinder Allia by Karen Ullo
This retelling of the famous fairytale was such a delight. There were so many fantastic twists to this new version that made this story engaging and fast-moving.
What happens when our heroine's prince is killed in battle before he can rescue her from her cruel life? What any strong female would do, of course, solve the problem herself.
Armed with faith, a sword, and some unlikely allies she ventures out to find her new path in life. But will Allia be able to find love and happiness when faced with overwhelming odds including: deception at the palace, betrayal amid the noblemen, wicked lies, tragic heartache, and unfathomable cruelty?
I would recommend this book for older or mature teens. The language was stunning but quite ornate. A great read to expand a vocabulary but could be difficult for younger readers to follow. It was a clean read but there were some innuendos of mature situations. However, because of the more ornamented language those aren't extremely obvious. Overall, a very enjoyable teen novel.