Thank you so much for considering one of my book packs for your book club.
An Unexpected Role
Themes: finding yourself, bullying, recognizing your blessings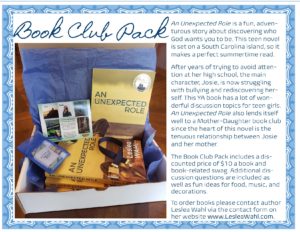 Where You Lead
Themes: Themes: faith, courage, God's will, God's plan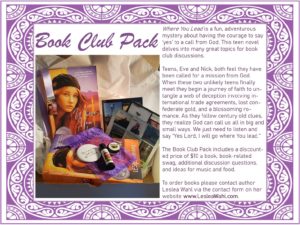 The Perfect Blindside
Themes: discovering God's will, using your talents to help others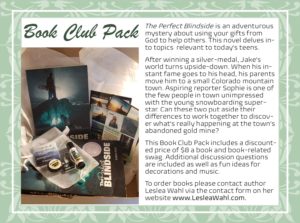 Payment can be made through Paypal.
$10.00 will be added to the order for shipping.
For questions or to place an order, please use this

contact form.