1 Book + 2 Swag Items = The Perfect Gift!
$15* for 1 book and your choice of 2 small items 
$20* for 2 books and your choice of 4 small items
$25* for 3 books and your choice of 6 small items
$30* for all 4 books and your choice of 8 small items
*$5.00 will be added for shipping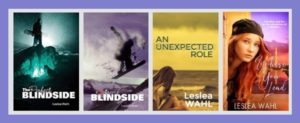 1 – Choose an adventurous mystery: The Perfect Blindside, eXtreme Blindside, An Unexpected Role, Where You Lead. Click for book info.
2 – Choose which items your favorite book lover would enjoy.
3 – Send me a message through the contact form
with your choices and any personal message
and I'll send it your way!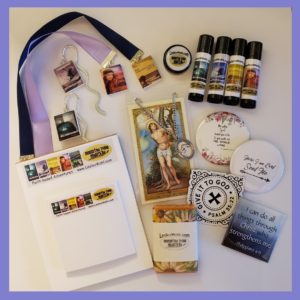 Bookmarks~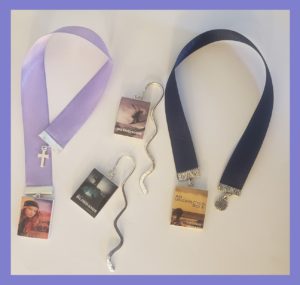 Metal hooks bookmarks are available for Perfect Blindside and eXtreme Blindside. Ribbon bookmarks are available for An Unexpected Role and Where You Lead.
Notepad or Sticky Notes~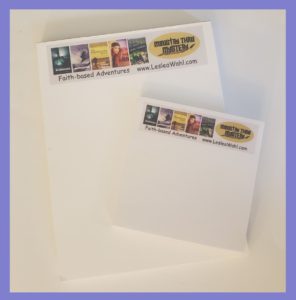 The notepad and sticky notes feature images of all of my books.
Inspirational Magnets~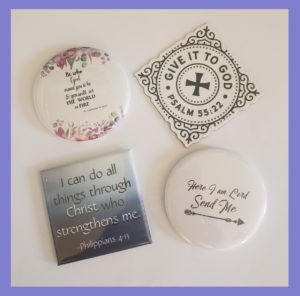 You can choose from the following sayings:
1 – Be who God meant you to be & you will set the world on fire.  St. Catherine of Siena
2 – I can do all things through Christ who strengthens me.  Philippians 4:13 
3 – Give it to God  Psalm 55:22
4 – Here I am Lord, Send Me
Personal Items~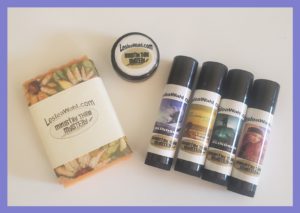 Scented handmade soap
Mini hand cream container
Lip balm – choose your book title!
Wearable~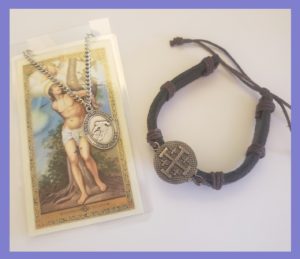 Saint Sebastian prayer card and medal – St. Sebastian on one side, a snowboarder on the other.
Leather and twine bracelet with a Crusader's Jerusalem cross.