a.k.a. genius by Marilee Haynes
I loved this book! What a delightful middle grade book about finding yourself and fitting in. The story follows Gabe, a middle school student – smack dab in the middle of those difficult awkward years. Oh, and he just found out he's a genius.
I've never read the Diary of a Wimpy Kid books but this novel reminded me of the movies. A young boy making his way through the difficult years of middle school, in a humorous story with colorful characters. I was about halfway through the book when I was out of town and unable to read for a few days but I couldn't get Gabe, his friends and their predicaments out of my mind.
Haynes is a fabulous writer who expertly captures Gabe's voice. Though this book is fun it also has some powerful moments and inspiring messages. Warning: you many need to keep some tissues nearby to wipe away the tears of laughter and sadness.
I highly recommend this funny and touching book.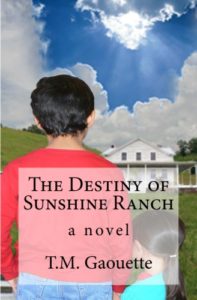 The Destiny of Sunshine Ranch by T.M. Gaouette
The Destiny of Sunshine Ranch by T.M. Gaouette is a lovely, heart-warming story. I've never read a book that focused on foster families and was extremely moved by this touching novel. This is a story that stays with you long after it's over. In fact, I finished the book a few weeks ago and haven't stopped thinking about the characters since.
The author creates an array of interesting characters that are flawed yet understandable and memorable. I think this book would be great for all kids to read, showcasing the power of love and family – no matter what that family might look like. As a mother, it was heart-breaking to hear the stories of these fictional children and how they ended up in the foster system. These characters were fortunate though and were placed with a family that loved and encouraged them.
I thought the author did a wonderful job of showing the trust and abandonment issues these children carried with them. This middle-grade novel is full of heart-wrenching realities, faith-filled moments, and a powerful hopeful message. I think it would be a fantastic book to read with your children. This is a story they can learn a lot from and to help them understand there are many children out there that might not be as fortunate as they are.
7 Riddles to Nowhere by A.J. Cattapan
A.J. Cattapan has done it again – created a beautifully written hard-to-put-down story. Seven Riddles to Nowhere is a wonderfully charming book perfect for older elementary students, middle schoolers, or for anyone who enjoys a great story. The main character Kam finds himself on a mission to save his beloved Catholic school from closing. This goal leads him on an adventure through Chicago deciphering riddles at beautiful churches while avoiding the school's bully along the way.
The characters of Kam and his supportive friends are so enjoyable I couldn't help but root for them as they made their way from church to church. Cattapan did an amazing job of not only bringing her characters to life but also describing Chicago in a way that the city practically became another character in the book. I also loved the element of the faith based riddles the kids had to solve.
This is a fantastic story of self-sacrifice for the good of others that delivers a beautiful message – kids can make a difference. I know this book will have great success.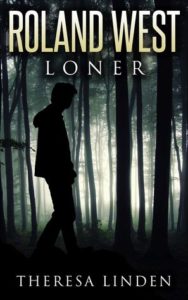 Roland West, Loner by Theresa Linden
Roland West, Loner is a Catholic YA novel centered around the relationships between brothers and friends. This book is especially great for Middle School and High School boys. Linden knows boys well and writes from this perspective perfectly.
I absolutely loved the development of the friendship between Roland and his neighbor Peter. I also enjoyed the character of Caitlyn and the sweet relationships she had with both boys. Even though it's titled Roland West, Peter had his own very interesting storyline and issues to overcome. The author fused the two boys' storylines together brilliantly through an adventure they embark on together.
There is a deeply religious part of the story, about saints and relics that was brought up in a very intriguing way. This is a subject I've never seen addressed before in YA fiction and I think the readers will find it as interesting as I did. Linden does a wonderful job of drawing the reader into Roland's life. At times I wanted to scream in frustration with how he was treated by his manipulative brothers.
The best news is that this is the first in a series of books for teens about Roland and his brothers.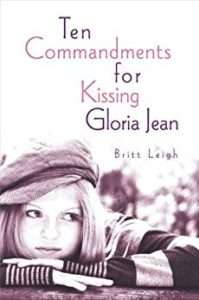 Ten Commandments for Kissing Gloria Jean by Britt Leigh
I grew up in a household that didn't really discuss uncomfortable topics very much. So maybe that is why I found the first part of this book a bit cringe-worthy. In fact, I put it down a few times thinking, there was no way I could recommend a book that mentioned so many awkward topics.
This middle-grade novel is about a girl named Gloria Jean who is obsessed with thoughts of kissing a boy. She doesn't have a specific boy in mind but really is curious and wants to experience her first kiss. She comes up with rules and questions about how this moment might happen and what to do if it does happen. Also, at the same time her public-school class is covering sex education, she also is attending Confirmation classes at church. On top of it all, she has just learned she has celiac disease and the last thing she wants is to be different in any way.
You can imagine the multitude of uncomfortable topics that are brought up in this book. The author does a really wonderful job discussing these topics from a middle school girl perspective. She did such a great job in fact that memories of those awkward years came flooding back. That's when I realized the beauty of this book. Middle school kids, full of developing hormones, have so many questions about their bodies and members of the opposite sex. Because these topics are tough to talk about, kids often are left to seek answers from friends (who usually don't have very accurate answers or provide exaggerated information) or nowadays – on the internet (not necessarily a place you went them searching such topics).
This book shows what public schools teach in sex education alongside what the church teaches through Theology of the Body. What a stark contrast. While this book might not be for everyone, if you have a child questioning some topics, or are wondering how to broach such topics, or you're concerned about the way your child's school teaches these topics, this might be a fabulous book to read. The lessons this character learns are beautiful. Gloria Jean discovers so much about herself, about true friendships, the perils of peer pressure, respect of herself, and who she wants to be. All this is why I ended up thoroughly enjoying this book that at times was uncomfortable to read. Certain topics are tough to discuss, specifically because of that, it's wonderful to have a book that presents them from a faith-based perspective.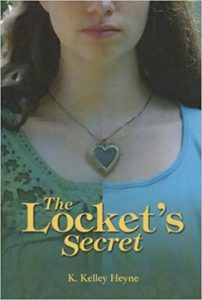 The Locket's Secret by K. Kelley Heyne
The Locket's Secret is a sweet yet powerful story about dealing with tragedy. This wonderful book for middle-grade students focuses on the importance of family. The story follows Carrie as she and her family are moving across the country to a new home. This homeschooled teen is having a hard time dealing with leaving her home and friends, as well as the recent tragic loss of a younger sister. Her coping mechanism is to withdraw into an imaginary world to help manage the grief.
I thought this was a beautiful story that shows how profoundly difficult it is to handle a loss of a loved one. Carrie struggles but eventually learns that family is her strength. This would be a great book to read as a family as it offers plenty of great discussion opportunities. I also liked that the family is a homeschooling family. While I know a lot of families that choose to homeschool, I haven't seen that included in many books.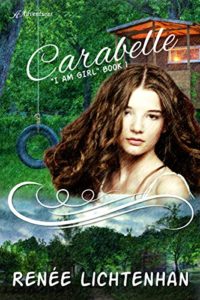 Carabelle by Renee Lichtenhan
Carabelle is a beautiful middle-grade story about forgiveness. There are so many wonderful messages within this story, such as the danger of making assumptions. This book is a great reminder to readers that we have no way of knowing what is really going on in someone's life or understand the reason behind someone's actions. I especially loved how the story showed that the act of forgiveness has the power to free and heal no matter how horrible a situation.
The last day of school finds Carabelle looking forward to a lazy summer of hanging out at the pool with her best friend – three blissful months far away from the school bully. But a tragic event turns her world upside down, leaving her feeling abandoned and alone. Through interactions with some surprising individuals, Carabelle finds that she can overcome her tragedy and that even in the darkest of times, there is good in the world.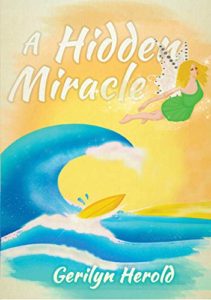 A Hidden Miracle by Gerilyn Herold
A Hidden Miracle is a modern-day speculative fantasy novel about what is happening on a spiritual realm around a teen surfer who is battling a deadly disease and a loss of faith.
The story is told from the perspective of a fairy named Gabriella. Her job is to assist angels by delivering needed gifts to humans. Gabriella and the boy fairy she adores are assigned to help surfing star, Jaden Marino who is battling cancer. However, Jaden's loss of faith makes their job extra challenging. When an accident changes everything, Gabriella struggles with how far to bend the rules in order to deliver a miracle before it is too late.
I really enjoyed this middle-grade story. The glimpse into the surfing world was quite interesting. The descriptions are beautiful, and there are some fantastic supporting characters among the angels, fairies, humans, and evil spirits. Although, I am not sure I will ever look at insects quite the same ever again! With beautiful descriptions, a thought-provoking storyline, and a glimpse into the exciting world of competitive surfing, this book will keep readers captivated.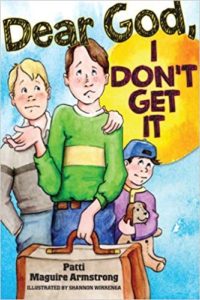 Dear God, I Don't Get It by Patti Maguire Armstrong
This is a cute book for younger middle-grade kids. It's about Aaron, a 6th-grade boy whose family must move to another state. Aaron doesn't want to leave his friends and prays that his family will be able to stay put. When his prayers aren't answered, he begins to question God.
I enjoyed this character, his brothers, and the classmates he encounters at his new school. He learns some valuable lessons about telling the truth, being yourself, and understanding God's will. This would be a great book for any youngsters who are struggling to face a new situation.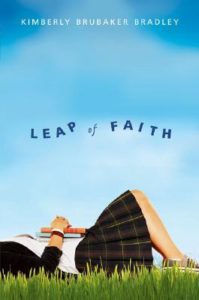 Leap of Faith by Kimberly Brubaker Bradley
Leap of Faith a middle-grade story of self-discovery. Abby is a middle school student who is sent to a Catholic school after an incident she was involved in at her public school. In an act of desperation, she lashes out at a fellow student when no one believes her side of an ongoing situation.
My heart ached for this character. Abby's parents are both career-oriented and have little time for their daughter. She is hurt and angry with her parents and comes up with a fantastic way to get back at them. To become Catholic. Her parents are agnostic at best and do not understand their daughter's desire to join the church. While starting the journey for the wrong reasons, Abby begins to feel peace at church and she slowly realizes some wonderful lessons about faith, family, friendship, and forgiveness.