Playing By Heart by Carmela Martino
This beautifully written Young Adult novel centers around the strong faith of two sisters, Emilia and Maria, and their extraordinary talents. The book is set in 18th Century Milan, Italy and focuses on their relationships with their father, as well as their struggle to follow the paths they believe God wants them to take. Unfortunately, they lived in a time when young women were subject to their father's wishes. And their father hoped to showcase their incredible gifts to advance himself to nobility and was not interested in their desires.
This is the first book I've read by this author and loved her writing style. In fact, the moment I finished the book, I read her first novel Rosa Sola, which I also thoroughly enjoyed. Her beautiful descriptions bring her books to life. I found the passages describing Emilia's music particularly lovely. The author does a wonderful job of showing society and culture of 18th century Italy. This time period makes for a very interesting book, especially for young women, to see the choices and educational opportunities available to girls their age at that time in history.
This book highlights something that's near and dear to my heart – that we all have gifts from God and we should find ways to use these gifts to help others. I loved that these young women knew their talents were from God and they longed to use them in a positive way. I also really liked the underlying passages of jealousy. This is something we all can relate to, feeling envious of another's successes. How Emilia deals with this and works through it is a wonderful example for readers to emulate.
This historic fiction, inspired by two real sisters who lived in 18th Century Italy, would make a fantastic bookclub or classroom choice, full of many great topics for discussion.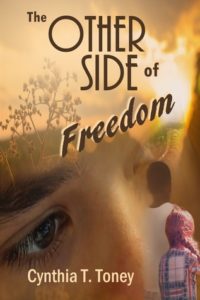 The Other Side of Freedom by Cynthia T. Toney
This book is set in the 1920's and told from the point of view of a middle school age boy – Salvatore. Toney effortlessly delved into the mind of a young boy who lived in Louisiana during the tumultuous Prohibition years, weaving together a fascinating tale of hardship, corruption and the importance of family and faith. This intriguing, coming of age story focuses on the difficult choices and decisions one Italian immigrant family must face while desperately trying to keep their family together.
I didn't know much about this interesting time in our history when Italian/Sicilian gangsters terrorized American communities, but was fascinated by this story and how these crime sprees affected law-abiding families of Italian descent. Besides being a captivating story, this book provides plenty of discussion topics including the repercussions that can arise when trying to do what is right, as well as the issues of: prohibition, segregation and immigration. Bravo to Cynthia T. Toney for creating yet another wonderful, thought-provoking teen novel.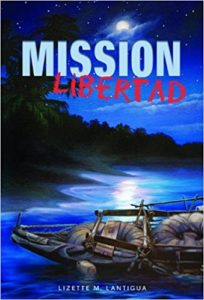 Mission Libertad by Lizette Lantigua
Mission Libertad is the story of Luisito, a young teenage boy who escapes Communist Cuba in 1979 with his parents. This is such a wonderful book with so many interesting aspects to it. First of all, it is a fabulous historic fiction for middle school and high school age kids about a time in history that I haven't seen much written about. There is also an intriguing mystery aspect to the story that keeps the reader engaged and anxious to find out what will happen next. In addition, it has a beautiful religious element about this young Catholic who finally is able to explore and understand his faith. But my favorite part of the book is how the very likable main character experiences America for the first time. Lantigua does a masterful job of showing the heartbreak and devastation of a communist society through the eyes of this sweet and caring young man. Hearing about the difficulties of an oppressed society is one thing but seeing it through the eyes of this character is extremely powerful. Not only would this novel make a great tool for a meaningful discussion but it also shows teens how fortunate we are to live in America. Muy Bein!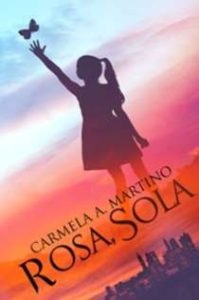 Rosa Sola by Carmela Martino
Rosa Sola is a beautiful story about an Italian immigrant family in the 1960's. Rosa is in the fourth grade and wants nothing more than a baby brother. She decides to pray for a brother until God blesses her family. Amazingly, her prayers are answered! All seems perfect when she finds out her mother is expecting a baby, she will no longer be the odd girl at school with no siblings. But when tragedy strikes her family, she has many hard lessons to learn.
This novel, for older elementary and middle school students, is a lovely story from a young girl's perspective about the difficulties of life, understanding other people's problems, and the importance of faith. My heart ached for this young girl who was forced to grow up quickly and face many tough lessons by herself when her parents were unable to be there for her. But during this difficult time, young Rosa learned much about her family, her faith, as well as her own strength and determination.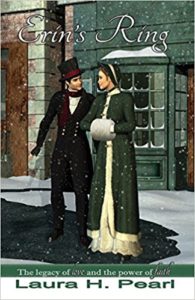 Erin's Ring by Laura H. Pearl
Such an enjoyable historic fiction book! I really liked how the book alternates between a modern day story and the history of Irish immigrants that came to America in the 1800's.
It begins when Molly – a modern day middle school girl, finds an engraved ring at her church. When she discovers it's a traditional Irish ring, she decides to research the town's rich Irish history for a school project. As she delves into her research, we are drawn into the world of the Irish immigrants that fled from Ireland during the Potato famine to find a better life here in America.
This book is set in Dover, New Hampshire where many young women journeyed here to work in the textile industry. The town became a place that Irish Catholics found a home but there was no Catholic church there for years. This is a fascinating look into the struggles of the Irish Catholic immigrants – many of which were single young men and women who came over to work and sent money back to their families.
The historical parts were quite interesting and thought-provoking and the storyline in the modern day chapters was very touching as well. A really wonderful story about the importance of family, friendship, and faith.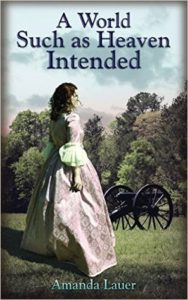 A World Such as Heaven Intended by Amanda Lauer
This is a sweeping love story set during the darkest time of our nation's history – the civil war. Ever since I was a little girl and watched "Gone with the Wind", I've had a bit of a fascination with this era. Back then it was the beautiful gowns and huge plantation houses that I found fascinating. But since then I've visited several Civil War battlefields and the stories of the horror that unfolded on them between fellow countrymen is unfathomable.
A World Such as Heaven Intended (such a beautiful title) is about Amara, a young lady living in Atlanta who decides to help her Uncle and the confederate soldiers at his makeshift hospital. One of her patients is a handsome young soldier named Nathan, who was forced into service for his country.
This book does a wonderful job of showing several difficult aspects to the war. Through Amara, we see the tragedy of the injuries and the unthinkable medical conditions at that time. Nathan shows us how the lines of good and bad could easily be blurred. It's easy now to look back at the Civil War and break it down to a discussion on slavery but it's not that simple. Seeing the conflict from the perspective of these two individuals highlighted that point.
I also loved the interaction between Amara and Nathan, especially in the second half of the book. Amara's strong will and Nathan's sarcasm made for some fantastic scenes that made me laugh out loud. This is a fabulous book that will sweep you away and provide some fantastic discussions.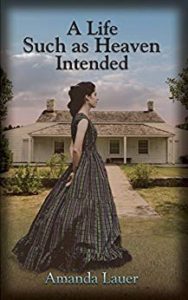 A Life Such as Heaven Intended by Amanda Lauer
Another wonderful book in this incredible series. As someone who has always been fascinated with the Civil War, I enjoy and appreciate the bits of history the author adds to her Civil War era books which make the stories even more engaging. If you're a fan of Lauer's A World Such as Heaven Intended, you'll be happy to see some of the characters from that book returning in this one.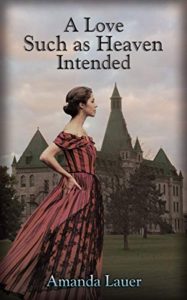 A Love Such as Heaven Intended by Amanda Lauer
This is the third book in Lauer's Heaven Intended series. Due to the number of books I read for reviews, I'm often not able to read all the novels in a series, no matter how much I enjoy them. But I have read all the books in this particular series, and I adore them all.
The Heaven Intended books are all set during the Civil War. Each book is a love story that unfolds amid the horrors of the war. Each book highlights interesting aspects of the war and explores the complexities of both sides of that dark part of our history. My favorite part of the series is how the storylines of these novels all intertwine, and the endings all happen at the same moment in time. You don't need to have read the other stories to enjoy this latest release, but after reading the last chapter, I have a feeling you'll want to read the other two books as well.
A Love Such as Heaven Intended is a sweeping adventure about a love so great that even a civil war can't stop it from happening. Josephine is a spoiled, self-absorbed daughter of a Brigadier General who lives a pampered life in Washington DC. Michael is a handsome West Point graduate, a friend of Josephine's brother, and a Confederate soldier with some complicated secrets. A chance encounter draws them together, but circumstances beyond their control threaten to end things before any relationship can even begin. However, Josephine is determined to get the man of her dreams despite the circumstances stacked against them. I absolutely adored the character of Josephine. While she was spoiled and privileged, she had a beautiful, giving heart. Her feistiness was so much fun.
I also really enjoyed the historical elements that the author includes in all her novels. Lauer has a knack for bringing history alive through these exciting, adventurous romances. Creating such a story set during one of the most difficult times in our history cannot be an easy thing to accomplish. The author weaves many factual items about the war and the era into the story. For instance, she mentions Josephine had seen a play that featured actor John Wilkes Booth. Josephine also discusses the "new" books that she had recently read, which are now classic pieces of literature. These added elements really brought the time period to life. Because of these historical parts, I think this book would be a fantastic supplement to lessons on the Civil War and would make for some interesting discussions.
Whether you like adventurous novels, beautiful love stories, or historical fiction, this book is one you don't want to miss.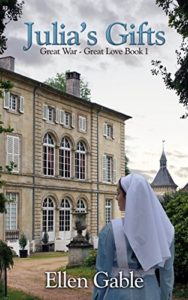 Julia's Gifts by Ellen Gable
What a lovely teen, historical romance. The book is set in France during World War I and is about Julia, a young lady from America, who decides to volunteer for the Red Cross and work at a field hospital in France. As a teenager, Julia began collecting gifts for her future husband – her beloved. She doesn't know who this person might be, but she knows he's out there somewhere.
I loved the premise of the book. I've always liked the idea of prayer for a future spouse so enjoyed the idea of buying special gifts for them. I don't want to give anything away but love how the story unfolds and how the gifts become part of the story.
Historic fiction is always so interesting, a wonderful way to learn new things. This book did a great job showing the heartbreak and devastation of war. Yet the author also highlighted the good in humanity that can arise amid such horror.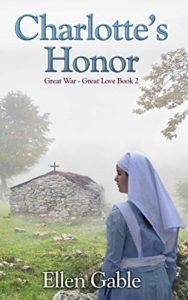 Charlotte's Honor by Ellen Gable
This is the second book in Ellen Gable's Great War Great Love series. These love stories are clean and refreshing and such a joy to read. Combine these faith-based romances with a touch of history and mystery and you've got a winning novel. Charlotte's Honor is about a young American, Charlotte, who has traveled to France to work as a nurse during World War 1. Fans will be happy to know that some of the same characters in Julia's Gifts, the first book in the series, also appear in this book. But, reading the first book is not necessary to thoroughly enjoy Charlotte's Honor.
There are so many themes that I enjoy in these books: good can come out of the destructive tragedies of war, small moments of our time can make an enormous impact on another person, love and friendship can happen at the most unlikely times, and a strong faith is the foundation to get you through difficulties. I look forward to the next Great War Great Love book. (You can find my review of Julia's Gifts under my Romance section)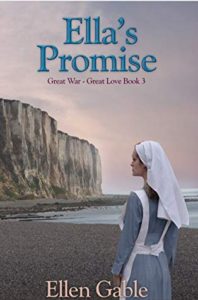 Ella's Promise by Ellen Gable
This is the third book in the Great War, Great Love trilogy by Ellen Gable. While this book is part of a series about young couples who meet amid the heartbreak of war, it is a standalone book as well. There are a few characters that are in each of the books, but this story is mostly about Ella, a young American woman working at a field hospital during World War I.
It's hard to know for sure, since I enjoyed each of these wonderful books, but I do believe this is my favorite of the three. I adored the strong, competent, faithful Ella. I also enjoyed the secret agent intrigue of the story.
Each of these books highlights a beautiful, Catholic love-story but they also showcase interesting historic elements as well. I think these pieces will be quite interesting for today's teens – such as medical advancement, roles of men and women, communication technology, etc. This would be a great supplement to a lesson on the Great War.
While the books can be read without having read the other stories, the author also provides a nice conclusion to the series for those fans that have read them all.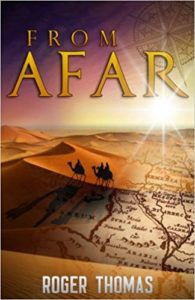 From Afar by Roger Thomas
I loved this fascinating fictional look into the Three Wise Men. While we all know of these three mysterious men, there is little that is actually known about them. The author takes us on a fictional journey into how these men knew about the birth of a King and why they were interested in a Jewish king. I was expecting an interesting story, but was blown away by this exciting, adventurous tale that I couldn't put down.
Historical fiction is always so interesting. Getting a glimpse into another time period is a wonderful learning tool. From Afar really brought to light the environment into which Jesus was born. The evil corruption of Herod and the communities that worshiped pagan gods. Even though this is a work of fiction, it offers possible explanations to questions in the story that I didn't even know I had.
These three brilliant men and colleagues have each been searching for something. One has spent his career in the military looking for pure strength and harmony. One has been studying all the different religions of the world searching for the light of the divine in man. And one has been studying ancient scriptures and writings searching for truth and constancy. These unsettled quests and their study of the constellations leads them on an epic journey.
The characters were fantastic. The three wise men were all so unique. Melchior, the elder, gentle teacher. The brilliant Balthazar. And my favorite – the brave and youthful Gaspar. There were two fantastic supporting characters, a soldier and a young boy that really helped keep the story moving. And, even though they only show up at the end of the story, I absolutely loved how Mary and Joseph were portrayed.
I will never think of the three wise men in the same way ever again. Fantastic book.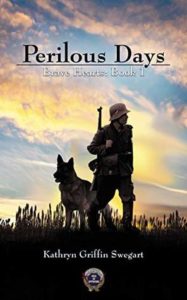 Perilous Days by Kathryn Griffin Swegart
Perilous Days is a middle-grade novel set in World War II. This story is about a young Catholic teen named Felix, who happens to be growing up in Hitler's Germany. His family sees the horrors that are unfolding around them but are unable to do much but try to survive. Things quickly change for Felix when he and his extremely smart German Shepherd, Rolf, are forced to join the German army. They are assigned to a special canine unit to search for injured soldiers. I have never heard about this unique group of soldiers and found it quite fascinating.
Felix has been struggling with his faith and questioning how God could let bad things happen. But witnessing the unwavering faith of those around him, amid so much devastation, changes him forever. The author does a wonderful job of showcasing some real German Catholics who risked their lives to do what they could to expose the evil of their country and to save vulnerable citizens. This short book would make a fantastic supplement to lessons about World War II.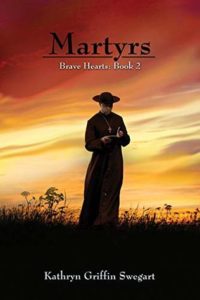 Martyrs by Kathryn Griffin Swegart
Martyrs is the story of Father Sebastian Rale, a Jesuit missionary who lived among the Wabanaki tribe in the Maine wilderness in the late 1600s. The book provides an interesting look into this time period and the conflicts not only between the natives and the British but also between the French in Canada and the British in what is now America. I was quite intrigued by the hostility the Protestant British leaders had with the Catholic church and the Jesuit priests that lived with the natives. This would be a great book for older middle-school and high school students to understand and contemplate the many complicated issues that settlers faced in the New World. The book is full of thought-provoking discussion topics.
Since this was a tenuous time in our country's history, full of desperate battles for land, there are some difficult passages that might not be appropriate for younger readers. The violence is not overly graphic but still could be upsetting to some. This is the second book in the Brave Hearts series, and I'm looking forward to the next one. These books do a fabulous job of relaying the stories of fascinating, devoted Catholics who did indeed have brave hearts and remained dedicated to their faith during extremely difficult times.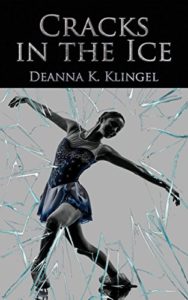 Cracks in the Ice by Deanna K. Klingel
This is the second book I've read by this author who has a knack for delving into relationships amid interesting subcultures of our society. Cracks in the Ice is a historical fiction novel that touches on quite a few different topics – the Mafia, the Olympics, Figure Skating, the 1960s, and alcoholism. The author's unique writing style takes the reader on an intriguing journey through the 1960s and '70s. The bits of history were fascinating, the relationships were heartbreaking, and the message of turning your life to God was inspiring.
The main character, Gina lives a unique life. She realizes her family is different but doesn't really know why. She lives a life of isolation, mostly staying in the family compound except for the time spent pursuing her passion—ice-skating. Since she's never known anything different, she doesn't question her family. But when you are a Mafia princess in the 1960s, life eventually comes crashing down around you.
From reading the description of the book, I was prepared for the first half of the book but the second half was a complete surprise. The story took a few surprising spins that kept me intrigued. This story about finding yourself amid shattered dreams is a YA novel full of great discussion topics.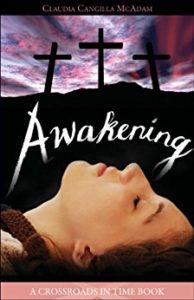 Awakening by Claudia Cangilla McAdam
Awakening is one of those books that is hard to set aside. While reading, I had trouble putting it down, wanting to know what would happen next, and found myself wanting to read just one more chapter after one more chapter. Even after I finished the book, my mind couldn't put it aside, thinking about this powerful and imaginative story long after I devoured it.
This compelling story is such a unique and moving way to view the Easter story that I think will appeal to teens. The author seamlessly adds entertaining, modern items that teens will relate to – tenuous friendships, unrequited crushes, complicated relationships with parents – with the Passion story, creating a hard to put down novel.
I love the many elements highlighting the time period, the historical details of Jewish and Roman culture, and experiencing firsthand what the disciples might have felt. Just when you think you know what will happen, some unique twists are thrown in to keep you wanting more, all while keeping to the facts of this Holy event.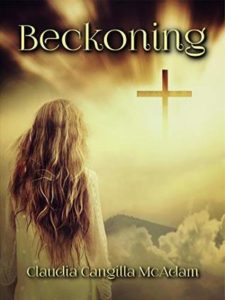 Beckoning by Claudia Cangilla McAdam
This story and the previous one in this series, Awakening, are fascinating glimpses into the time of Christ. McAdam creates modern day characters who are mystically transported back to when Christ was crucified. The fascinating part of these stories is that these modern-day characters become actual people from the Bible – Mark, Tabitha (Dorcas), Veronica, Stephen, the Centurion guard. This twist not only puts a whole new spin on these stories but really gives the reader a whole new appreciation of the events by seeing the Passion story through the eyes of people who were actually there.
The main character in Beckoning is a teenage girl who is struggling with her faith after a tragedy in her family. A teacher suggests that she pray by imagining herself in a Bible story. She tries this approach while at the Adoration Chapel and experiences a life-altering moment.
The historical elements of the story were also fascinating – such as how hard life was back then, Jewish traditions, and the difficulties the early Christians faced. I think both Awakening and Beckoning would be fantastic books for a classroom since there is so much to discuss. These novels are a powerful way for teens to delve into the Crucifixion, Resurrection, Pentecost, and the early days of the church.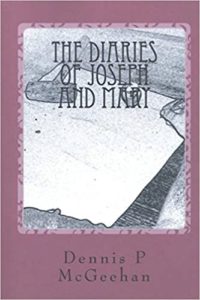 Diaries of Joseph and Mary by Dennis McGeehan
This novel is a fictional, yet possible, unique look into the lives of Joseph and Mary. The book consists of diary entries beginning when they were children. Seeing their story unfold through these personal accounts was quite intriguing. The author used his imagination but also Catholic tradition and historical facts to create this fascinating book.
Readers will have a new appreciation for the Holy parents as they experience Joseph and Mary's lives. There are so many aspects to ponder that you might not have really considered before. When Mary and Joseph were young, what did they envision for their futures? How did they react to the heavenly visits from angels? What must it have been like to be the parents of the Messiah? Can you imagine their fear when fleeing to Egypt? What did their daily lives look like? What kind of child was Jesus? This short book brings the Holy family to life and challenges the reader to really contemplate the lives of Mary and Joseph.