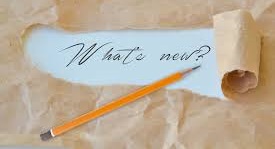 A quick update on all that's been happening.
An Unexpected Role wins Moonbeam Children's Book Award!
I was so excited to find out that An Unexpected Role was recently honored with a Moonbeam Children's Book Award Gold Medal.
New Mother Daughter Book Club
An Unexpected Role was also chosen as one of the recommended books for this new Intergenerational Book Club. This exciting new concept is designed to get moms and daughters interacting through fiction. For more information and a complete list of book selections click HERE.
Second Printing of Book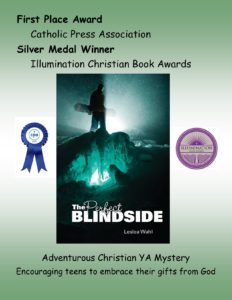 I found out last month that The Perfect Blindside has been so successful that it is now on it's second printing. Thanks to all who have made it such a success!
NCYC Conference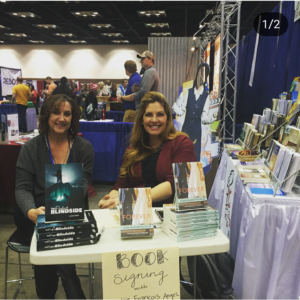 Last month I had the privilege of attending the National Catholic Youth Conference in Indianapolis. Seeing 25,000 youth fired up for their faith was incredible. Thanks to my publisher – Pauline Books and Media for making the visit possible and setting up an interview with Catholic TV. And what a pleasure it was to meet fellow Pauline author and speaker, Jackie Francois!
New Article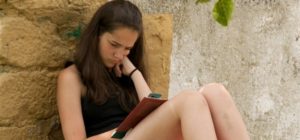 Thanks to Catholic365.com for publishing my article about the myths that surround Catholic/Christian teen novels. If you'd like to read it just click HERE.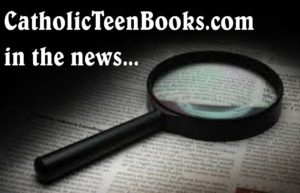 CatholicTeenBooks.com is a collaborative website that I'm blessed to be part of, so love to share any news for my fellow authors.
YouTube Channel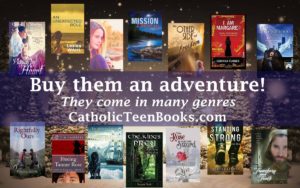 Catholic Teen Books has begun our own Youtube Channel. It's a great place to check out our book trailers and interviews.
Nominating New Book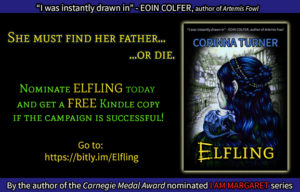 Corinna Turner (author of the amazing I Am Margaret series) has a new book coming out and needs help nominating in on Kindle. Click HERE if you'd like to read an excerpt, and help Corinna by nominating Elfing.
That's it for this month! Thank you for subscribing to my newsletter. I wish you all a very Blessed Christmas!