Welcome to my monthly book review post! It's February, the month we celebrate Valentine's Day, so it seems the perfect month to review some Romances.
In case you missed my post last month – I've decided to post every month about 3 YA books that I've read, each month in a new genre. So, if you're not interested in other teen books you can skip past this Book Review Post. I'll still be sending out posts marked UPDATES regarding news about my own work every other month.
But for those of you who have kids or grandkids or you yourself like teen books (like me!), each month I'll introduce some of my favorite Christian and Catholic YA books.
I've decided to provide more reviews because there are a few things I've learned since I had my first book published:
1 – So many of the teen books published by the big publishing companies contain messages that don't match the values of many families.
2 – There are a lot of fantastic, clean, faith based books out there. Books that are entertaining yet wholesome and reflect Christian values.
3 – These types of books can be really hard to find. So, I'd like to introduce you to a few new adventures.
ROMANCE
Don't worry – these are all Christian teen books with sweet, innocent romances.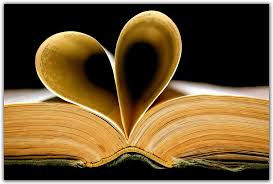 I'll Be Yours by Jenny B. Jones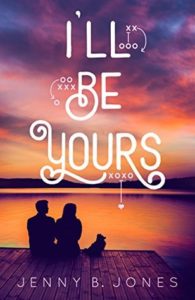 I don't know what it says about me, but I'm a total sucker for the whole Romantic Comedy genre. And that is how I'd describe this book. It is the kind of romance that I love – great characters, a sweet innocent romance and humor galore. Top it off with a heroine who saves dogs, and a positive message, and you've got a winning recipe.
Teen, Harper O'Malley's world is just fine, she's got a fantastic family, great job, and her biggest concern is how to get the boy of her dreams to notice her. When the star of her school's football team asks her to tutor him, she knows the perfect way he can pay for her services – teach her how to flirt to capture the heart of her love interest. But when a family crisis occurs, her simple life is turned completely upside down.
This is the first novel that I've read from Christian YA author Jenny B. Jones and it definitely won't be the last. I am a big fan of her witty writing style. She masterfully weaves humor, serious family issues and romance together to create a truly entertaining story.
10 Steps to Girlfriend Status by Cynthia T. Toney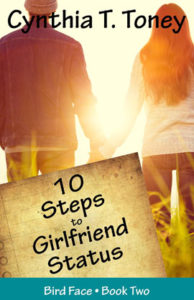 This is actually the second book in Cynthia Toney's Birdface series, but you don't have to read the first book to enjoy this wonderful YA novel. I actually read this one first but found the characters so intriguing I had to pick up the first book, 8 Notes to a Nobody, to find out more about the characters.
I loved that this novel was about a regular girl who faces real issues – misunderstandings with friends, complexities of blended families, difficulties with aging loved ones and complicated feelings of a new relationship. Toney expertly blends all of this around an intriguing family mystery which makes the story even more compelling.
This is the kind of book so many parents search for – a thoroughly enjoyable wholesome story with issues that teen readers can relate to.
Julia's Gifts by Ellen Gable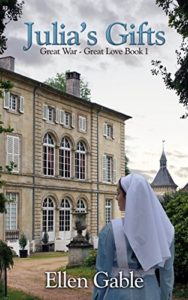 If you enjoy historical romance, this is the book for you. Set in France during World War I, this novel centers around Julia, a young lady from America, who decides to volunteer for the Red Cross and work at a field hospital in France. As a teenager, Julia began collecting gifts for her future husband – her beloved. She doesn't know who this person might be, but she knows he's out there somewhere.
I loved the premise of the book. I've always liked the idea of praying for a future spouse so enjoyed the idea of buying special gifts for them. I don't want to give anything away but enjoy how the story unfolds and how the gifts become part of the story.
Historic fiction is always so interesting, a wonderful way to learn new things. This book did a great job showing the heart-break and devastation of war. Yet the author also highlighted the good in humanity that can arise amid such horror.
All these books can be found on Amazon. I've set links, just click on the highlighted titles. For those who don't use Amazon you can also check Barnes and Noble online or www.indiebound.org where you can search for books and the local bookstores that might carry them or order them directly from the website. You can also ask a local bookstore to order the books for you.
Next month I'll be reviewing more Christian/Catholic teen novels. But if you'd like more reviews before then you can always check out my recommendation section on my website: YA Recommendations.
If you've come across this post on Facebook and would like to get my monthly reviews sent directly to your inbox, you can sign up on my website – www.LesleaWahl.com.
Until next month – Happy Reading!