Welcome to my monthly book review! A FREE short story, monthly book reviews, and quarterly updates can be sent directly to your inbox if you sign up for my newsletter. Don't miss a single review!
This month I'm reviewing teen books that feature sports. Since we have not been able to participate in, or watch, sports for a while, this is a great month to highlight this particular theme. Each of these books have a lot to offer besides focusing on a sport. They all have great stories, wonderful characters, and plenty of faith.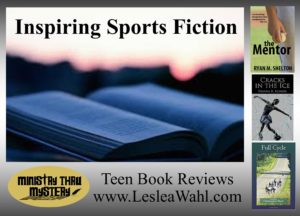 Before we begin…
In case you are new to my blog, besides writing YA novels, I love reviewing them as well. Every month I post about 3 YA books that I've read each month in a new genre. I also send out quarterly posts marked UPDATES regarding news about my own work.
But for those of you who have kids, or grandkids, or you yourself like teen books (like me!), each month, I'll introduce some of my favorite Christian and Catholic YA books.
I've decided to provide more reviews because there are a few things I've learned since I had my first book published:
1 – So many of the teen books published by the big publishing companies contain messages that don't match the values of many families.
2 – There are a lot of fantastic, clean, faith-based books out there – books that are entertaining yet wholesome and reflect Christian values.
3 – These types of books can be difficult to find. So, I'd like to introduce you to a few new adventures.
The Mentor by Ryan Shelton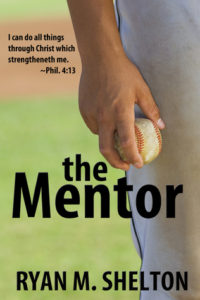 Vincent doesn't have much in life. An abusive father, a disinterested mother, and no friends. He has finished high school with less than impressive grades and has no promising prospects for the future. But he does have determination and a love of baseball, which provides him an opportunity to play for the state championship team.
Unfortunately, the coach and his all-star son resent Vincent and nearly destroy his one opportunity to better himself. When an elderly couple sees potential in Vincent, they step in to become the loving parents the teen has never had. They believe in him. They see that he is a good person, a hard worker, a talented ballplayer, and a child of God.
This is a beautiful story about how important a mentor can be. Even with a loving family, a mentor who is not a parent can make a huge difference. Having someone you respect believe in you can give you the confidence you need to then believe in yourself. This person has the ability to provide constructive criticism and guidance that doesn't feel personal but helpful. Personally, I know that I probably wouldn't have become a published author without the writing mentor that helped me succeed.
As you can probably tell, I really enjoyed this book. My heart went out to this young man and all the heartache he had to endure in his life. I loved his determination and positive spirit. I also really enjoyed all the fantastic baseball scenes. The author did a wonderful job of bringing those passages to life, making me feel like a spectator sitting in the bleachers watching the ball games. If you're missing baseball, this might be a great book to bide your time.
Cracks in the Ice by Deanna K. Klingel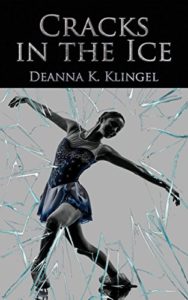 This is the second book I've read by Deanna Klingel. This author has a knack for delving into relationships amid interesting subcultures of our society. Cracks in the Ice is a historical fiction novel that touches on quite a few different topics – the Mafia, the Olympics, Figure Skating, the 1960s, and alcoholism. The author's unique writing style takes the reader on an intriguing journey through the 1960s and '70s. The bits of history were fascinating, the relationships were heartbreaking, and the message of turning your life to God was inspiring.
The main character, Gina, lives a unique life. She realizes her family is different but doesn't really know why. She lives a life of isolation, mostly staying in the family compound except for the time spent pursuing her passion—ice-skating. Since she's never known anything different, she doesn't question her family. But when you are a Mafia princess in the 1960s, life eventually comes crashing down around you.
From reading the description of the book, I was prepared for the first half of the book, but the second half was a complete surprise. The story took a few surprising spins (please excuse the ice-skating pun ?) that kept me intrigued. This story about finding yourself amid shattered dreams is a YA novel full of great discussion topics.
Full Cycle by Christopher Blunt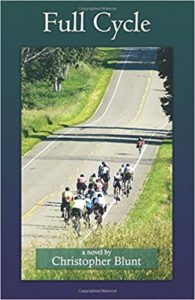 Full Cycle follows the life of Alex, an older elementary-age boy, and his family over the course of a year. The story is told from Alex's perspective as well as his father, Rob's. It was interesting to see both the father and son change, struggle, and grow throughout the novel. Faith is a part of the story, but the novel is more about discovering yourself, reaching your goals, digging deep within yourself, and the importance of teamwork.
Years before we meet this family, Alex suffered a devastating injury that left him with a noticeable limp. This physical difference makes it nearly impossible for him to participate in sports and unfortunately, leaves him a prime target of the school bullies.
When Alex learns about a 200-mile bicycle ride from Seattle to Portland, he becomes fascinated with the event and the sport. He dreams of being part of a community of riders and the freedom of biking. When he learns that his father had ridden in the event, Alex can't imagine why his dad would have ever given up such an amazing sport.
There were several aspects in this book that I particularly enjoyed—from Alex's love of music to his brother's baseball scenes, to the strong friendships, and the encouraging family relationships. Competitive biking was brought to life through the author's fantastic descriptions. My muscles ached, just reading about it! I also appreciated that the bullying issue reflected real life and wasn't tied up in a neat little bow at the end of the story.
There was one particular message that I just loved. That we all have gifts that God has blessed us with. We have the responsibility to share them with others. Otherwise, we are the ones hiding our light under a bushel. What a wonderful visual! It reminds me of something I read by Catholic speaker/author Chris Stefanick, that God created each of us to be unique, and the unique gifts He gave us can't be shared by anyone else. How sad if those gifts are hidden and not shared the way God desires. This is a great message for us all, especially kids.
Full Cycle is a wonderful story about the importance of family. Sometimes I see adults who spend so much time on a sport or hobby that it becomes almost an obsession. All the hours spent on their interests takes away from time with their families, which is sad. So, I greatly appreciated the sacrifices this father made for his family and the way Rob selflessly found a way to include his boys in his passion so he wouldn't be away from them but instead could share it with them, spend time with them, and create amazing memories. This would be a wonderful book to read as a family.
All these books can be found on Amazon. I've set links – just click on the highlighted titles. For those who don't use Amazon you can also check Barnes and Noble online or www.indiebound.org where you can search for books and the local bookstores that might carry them or order them directly from the website. You can also ask your local bookstore or library to order the books for you.
Next month I'll be reviewing three more Christian/Catholic teen novels. But if you'd like more reviews before then you can always check out my recommendation section on my website: YA Recommendations.
If you've come across this post on Facebook and would like to get my monthly reviews sent directly to your inbox, you can sign up on my website – www.LesleaWahl.com.
Until next month – Happy Reading!