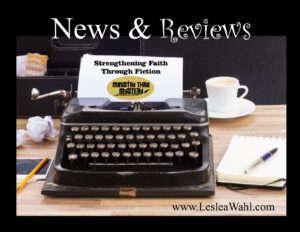 Welcome to my new newsletter format!
For various reasons, I've decided to change things a bit, and instead of sending out a monthly review post and a quarterly update, I'm combining them into an every other month News & Reviews post. Also, besides reviewing faith-based books for teens, I will start including a few recommendations for children and adults. After all, we all can strengthen our faith through fiction.
Hopefully, this new format will make it easier to find what items interest you.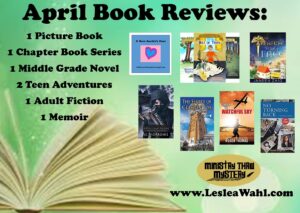 Scroll down for all the news and reviews.
NEWS!
Picture Book Release!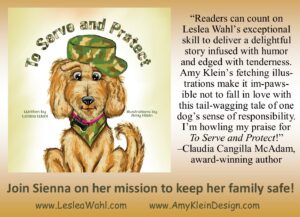 My first picture book, To Serve and Protect, is on the verge of releasing. It was so much fun working on this project with my talented friend, Amy Klein, to bring a story inspired by my dog, Siena, to life.
New Short Story!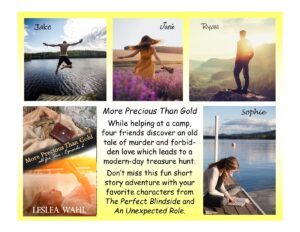 April brings the release of the 2nd short story in my all for One series. More Precious Than Gold features my four main characters helping others at a summer camp. This story was first published in the CatholicTeenBooks anthology – Secrets: Visible and Invisible.
School Presentation!
I had a wonderful time presenting via zoom to the 7th graders at St. Joseph Catholic School in Fayetteville, Arkansas. This was the first zoom presentation I had done, but I enjoyed it immensely and hope more will come my way.
CTB blog article!
I recently wrote an article for the CatholicTeenBooks blog. It was all about all the features we offer over at CatholicTeenBooks.com. Please share this LINK if you know some families who may be interested.
Online Puzzle!
Do any of you love puzzles as much as I do? Here's an easy online puzzle featuring one of the illustrations from To Serve and Protect. CLICK HERE
REVIEWS!
A New Auntie's Fear by Angela Lano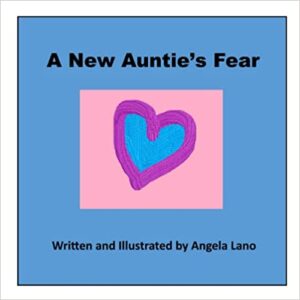 What a beautiful story! This heartfelt letter written to a new baby from an aunt with special needs is the most touching story I've read in a very long time. This simple picture book offers families the perfect way to teach children compassion and acceptance of people's disabilities.
 Armor of God series by Theresa Linden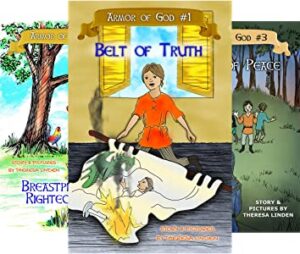 I really adore this series by Theresa Linden. Each book is packed with powerful lessons, an intriguing storyline, and realistic character growth. Based on the Scriptural Armor of God (Ephesians 6:13-17), the six-book ARMOR OF GOD series appeals to the universal and timeless quest for virtue and inner strength. The story themes and "Brother Coll's Catechism Lessons" that Linden weaves into each story are perfect for children preparing for their Sacraments. While it's ideal for children making their First Communion and Reconciliation, these books are a treasure for the whole family.
The Treasure with a Face by Janeen Zaio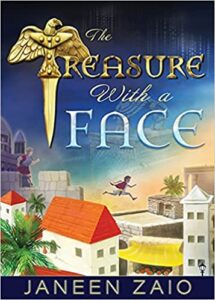 Speaking of treasure, The Treasure with a Face is a fun, middle-grade story with a fantastic main character. From the very first page, I knew Eli was someone I would enjoy going on an adventure with, and that is exactly what I did. Living in the middle east during the time of Jesus was not an easy time to be alive. Especially if you are a boy who longs to hunt for treasure but is stuck living and working for a difficult uncle. When Eli finally gets the chance for adventure, it is not at all what he expected. As he journeys to Jerusalem by order of his uncle, he hopes for a chance to meet Jesus. While the adventures he encounters along the way give him a taste of a life he longs for, he really hopes that Jesus will be able to give him the needed clue to find the treasure that the Jewish people have been searching for. But when he discovers that he's too late and that Jesus has been killed, will all be lost, or will he discover that the greatest treasure is something that he never could have imagined?
The Secret of Glaston Tor by Donal Anthony Foley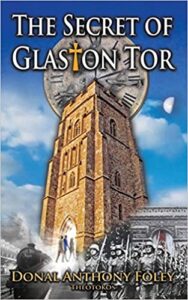 I wasn't sure what to expect from The Secret of Glaston Tor but thoroughly enjoyed every moment of it. This time-travel story has many aspects that kept me turning the pages—a thrilling adventure, fantastic characters, an intriguing premise, and a wonderful message.
Matt is excited to travel to England to spend Christmas with his cousins. However, as soon as he lands in England, his trip is plagued with odd incidents. Thankfully, his cousins Annie and Luke take him to see the ruins of Glaston Tor, a tourist site he's been anxious to explore. But, if he thought his day was strange before his tour, things get downright bizarre. A strange light at the historical ruins leads them through a portal where a mysterious man offers them the adventure of a lifetime.
Unable to resist the opportunity to make a difference, the three cousins find themselves in France during World War II. Thus starts the epic journey of being chased by the Nazi Gestapo, fleeing across France, assisting a daring escape, uncovering family secrets, and discovering what is truly important.
This thrilling adventure not only explores a piece of history in a unique way but delves into some fascinating questions of faith. This is the first novel in a series for teens of all ages.
A Reluctant Assassin by J.C. Morrows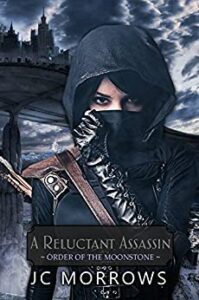 This YA book is basically a retelling of the Cinderella story—with a big twist—the rags to riches young lady at the ball is actually an assassin on a mission to kill the Prince. That description and the eye-catching cover drew me right in. I enjoyed the book quite a bit—the characters were likable the storyline was intriguing, although it wasn't exactly what I was expecting. The book is less of an action-packed suspense novel and more of a romantic adventure.
I really enjoyed how the story progressed through the points of view of both the male and female lead characters. This is always a nice way to get to know both characters.  However, there were a few times when it made this story feel a little disjointed, like I'd missed something. Also, I would've liked a more details about Kayden's background—but that may be revealed in the next book. There is also a short prequel that may answer some of my questions.
The series, Order of the Moonstone, is comprised of numerous books, which is good news because if you're anything like me—you'll want to keep reading since A Reluctant Assassin ends not only with a twist but also on a bit of a cliffhanger.
Under a Watchful Sky by Roger Thomas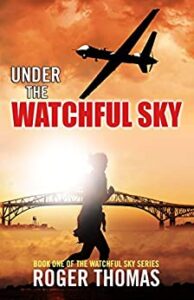 Here's a recommendation for the adults of the family. I've read a few books by Roget Thomas, and this one is another fantastic story! I felt like the beginning dragged just a bit, but when the story really got going—I was hooked. This Christian dystopian story, set in the not-too-distant future, felt a little too real. The craziness of our world seems to mirror this book, which is terrifying but makes for a real page-turner. Excellent job!
No Turning Back by Fr Don Galloway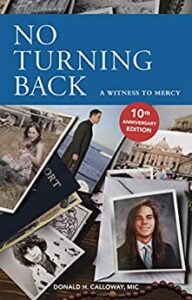 I've had the privilege of hearing Fr. Galloway speak twice. He is an engaging and inspirational speaker, which made me curious about his personal journey to the priesthood. But I was completely unprepared for this astonishing true story. His completely unexpected and total transformation is incredible. His background is reminiscent of Saint Augustine—a wild youth whose mother never gave up on him, continually praying that God would transform his life. And boy, did God answer that prayer!
I read this book thinking it would be a great recommendation for teens, but for a few reasons, I've changed my mind and instead am recommending it for adults. Fr. Galloway is very honest in this book and doesn't hold anything back about his unscrupulous past. I think this has its benefits, showing people that no matter what things you have done in your past, you can change your life around. However, being so open makes me a little hesitant to recommend it to all teens. This is an amazing story, perfect for parents who worry about their children. What an amazing reminder that God never gives up on us. He can reach even lost souls and answer our prayers.
Until next time, God bless, and happy reading!