Welcome to Leslea's February edition of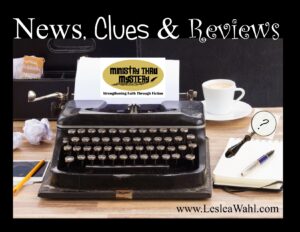 Each bimonthly update provides news about my writing, faith-based book recommendations for the whole family, and, to bring out your inner detective, I sometimes include an online game or puzzle.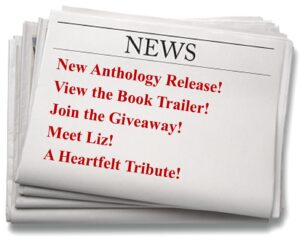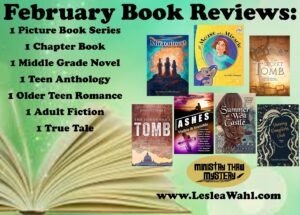 Scroll down for all the details and this month's book reviews.
February News!
New Release! Ashes: Visible and Invisible 
Ashes: Visible & Invisible is now available! This special collection of short stories by CatholicTeenBooks authors will both entertain young readers and invite them into a deeper understanding of Lent and their faith. Continue scrolling for more information.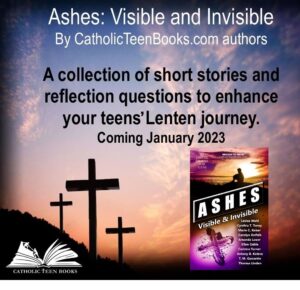 Click to join the Giveaway:
 
Meet Liz
My story in this anthology features Liz, who is the main character in my upcoming release, Charting the Course. She also happens to be the best friend of my character Josie, from Into the Spotlight and my all for One series. 
As an adult convert to Catholicism, I've always been impressed with teens who make the decision to go through the RCIA program to join the Church. Their dedication and commitment is inspiring. For this story, I thought it would be fun to explore that idea, and Liz proved to be the perfect character to use.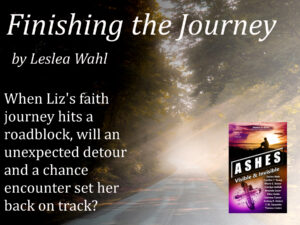 A Special Tribute to my father
But, there is another reason my contribution to this anthology is special to me.
While I was writing this story, my father was very sick—in the last stages of life. He had always been a huge supporter of my writing—eagerly reading my stories as soon as they came out and sharing them with his friends. Making him a character in this story seemed like a wonderful way to honor him. He was not able to see this story in print, but I was able to share it with him. I hope you will enjoy a glimpse into the life of a very special man. 
My Interview with Allison Gingras about Ashes
Reviews:
Virtue Heroes series by Cathy Gilmore
This adorable series of picture books features Bible stories told from the perspectives of animals. For instance, a little mouse tells Mary's story in A Mouse and a Miracle, and the birth of Christ is told through the eyes of  Amel the Camel in Wisdom Finds a Way. The adorable illustrations will delight the youngest members of the family as they learn virtues and Biblical stories.
Miraculous!: Catholic Mysteries for Kids by Kathryn Griffin Swegart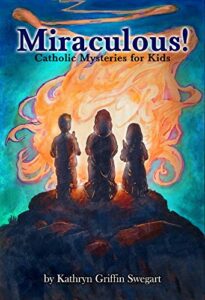 This book by Kathryn Griffin Swegart is a true gem for the whole family. While it is written for children, it is full of true miraculous stories that everyone will find fascinating.
Once you read about some of these amazing true stories, you may find yourself researching them even further—I know I did. There were several fascinating incidents that I had not heard of before and found them absolutely awe-inspiring. Immediately I had to spend some time discovering more about them.
I have reviewed several books by this author and am always impressed with the fascinating details about the Catholic faith that permeate her work. Through her children and teen books, readers will discover fascinating stories about incredible faithful servants.
The Secret Tomb by Sophie de Mullenheim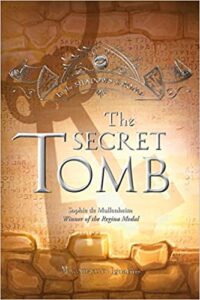 This middle-grade book is part of the In the Shadows of Rome series published by Ignatius Press. I had not read any of the previous books before reading this novel and was easily able to understand the characters and the storyline. I thoroughly enjoyed this book and am now quite curious about the other books in the series.
Titus and Maximus are young teen boys living in ancient Rome. They've shared numerous adventures together, but nothing has prepared them for this latest quest. They live in a very precarious time—the Roman Emperor is governing with an iron fist, dissenters are not tolerated, and Christians are being hunted down and persecuted. As youngsters, life has been fairly easy for these friends, but as they near adulthood, much is now expected of them.
Life suddenly changes drastically for Titus when his father decides that it is time for his son to become a man. After an elaborate ceremony to mark the life change, Titus must now wear the garments of a man and is expected to put his childhood games and friendships behind him. What he doesn't expect is that his father has paired him up with a Roman police officer to help toughen him up. While this is the last thing that Titus wants, he knows he cannot disappoint his father and works hard, using his unique skills to impress his mentor.
Meanwhile, Maximus is facing his own problems. He is harboring a deadly secret that must remain hidden—he has become a follower of Christ. Danger grows as the secret Christian community is being targeted and persecuted. As scared as he is, Maximus cannot deny his newfound beliefs. When Maximus is tasked with a most precarious mission, he finds himself in even more danger. With his slave and friend, Aghiles, at his side, he embarks on a search to find where Saint Peter has been buried to protect the great Apostle's remains from being destroyed. Little does Maximus know that Titus has also been tasked with the same mission but for very different reasons.
This book was a great read, fast-paced and full of excitement. While I haven't read the previous books, I do feel this would be a fantastic series for young teens. Set in ancient Rome, the reader will learn about the early church and what Roman society was like during that time through the adventures of these likable characters. This series is definitely one to check out!
Ashes: Visible & Invisible by CatholicTeenBooks Leslea Wahl, Cynthia T. Toney, Marie Keiser, Carolyn Astfalk, Amanda Lauer, Ellen Gable, Corinna Turner, Antony B. Kolenc, T. M. Gaouette, Theresa Linden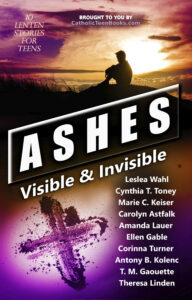 A boy in ancient Israel, a girl in modern-day America, a young man in the far future; a dozen teenagers in different settings. What do they all have in common? Each of these otherwise unrelated young people is presented with a choice, the same choice that every teen must make at some point in their lives: God or self. Sacrifice or selfishness.
Some characters in this anthology risk being eaten by dinosaurs, others must simply rise to a new level of maturity in their everyday life, while some must choose a higher level of generosity. The stakes may vary but each character learns a valuable lesson about sacrifice as they grow in their faith.
Lent is a beautiful liturgical season that is sadly, often misunderstood. Too often, young people feel it's just "the time where you must give something up" but it can be so much more. Lent should be a liturgically rich season of walking with Christ, even as he approaches Calvary. The authors at CatholicTeenBooks wanted to explore some of the variety this season offers and make it more attractive and understandable to teens.
Here's a little snippet about each story.
When Liz's faith journey hits a roadblock, will an unexpected detour and chance encounter set her back on track?
A teen's future was all set—before his tragic loss. But his friend's secret past just might save it.
Justin's religion is outlawed. When an unbeliever asks him about the meaning of life, what can he say?
Could God be asking Paul to sacrifice a piece of himself for Lent—literally?
A modern American teen discovers what faith, life and love are like in seventeenth-century Scotland.
Asher's desire to prepare for the Messiah intensifies after he's robbed by bandits but would fighting alongside the Zealots be the best way?
When a risky Ash Wednesday mission to sterilize T. rex eggs goes wrong, fasting is the least of Joshua, Darryl, and Harry's worries.
A medieval girl stranded on a forsaken path confronts threats from without and turmoil from within.
Struggling with loss, hunger, and temptation, Ethan finds himself walking in the steps of Jesus.
Summer at West Castle by Theresa Linden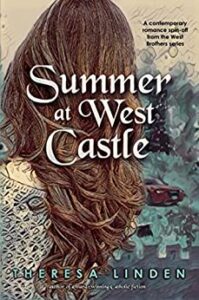 Ever since I first read Theresa Linden's book Anyone But Him, I've been a little obsessed with her characters Caitlyn and Jarret. In fact, I've read that book numerous times, something I rarely do. There is just something special about this unlikely fictional couple that holds me captive. Summer at West Castle is a prequel to that novel—a story of how opposites attract. For those who love the West Brothers series, and especially this couple, you will devour this book. It is full of all those magical moments that cause you to say aww…, make you all gooey-eyed, and keep you turning the pages.
Caitlyn is looking forward to her summer at the West castle. She's been hired to fill in for their housekeeper and cook, who is recovering from a recent surgery. None of the West boys will be home, which means she will have plenty of time to herself. While she loves her large, noisy family, this quiet retreat is just what she needs as she contemplates her vocation.
Jarret is set to embark on an archeology trip of a lifetime but suddenly can't go through with it. Maybe a restful summer at home will give him the perspective he needs to figure out life.
The last thing either of these at-odds college students expected was having to spend the summer together. They've never gotten along and baggage from the past, which is impossible to forget, makes it hard even to be cordial. When the uncomfortable situation takes an unexpected turn, will they be able to embrace and accept God's plan—no matter how unlikely it seems?
Don't miss this captivating tale by master story-teller Theresa Linden. I'm so thankful that the West Brothers series continues with this magical new addition.
Grieving Daughter's Club by Andrea Bear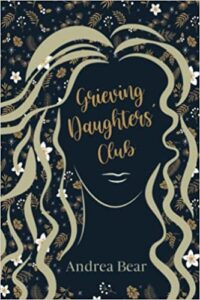 I happened to read this book during a difficult time of my life. When I began, I was grieving the loss of my father, then the unexpected declining health and eventually the passing of my mother. The timing was unusually fitting and healing for me, but you certainly don't need to be in a state of grief to appreciate this book.
This fictional story revolves around a group of ladies, who through their church, join together for a book talk. They are women of all ages, and walks of life, who begin as strangers but over the course of several weeks, become friends. These women do have one thing in common, they all are dealing with different anguishes in life. The intriguing storylines intertwine as the women get to know each other. And through their friendships each grow and change.
These characters began to feel like friends, and I thoroughly enjoyed spending time with them. Even though this was a fictional story, it honestly was healing for me and made me feel like I wasn't alone in my grief.  This story will always hold a special place in my heart.
The Fisherman's Tomb: The True Story of the Vatican's Secret Search by John O'Neill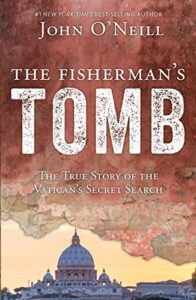 What a fascinating story about the discovery of St. Peter's remains. This book is the true story about the many decades it took to finally discover the true tomb of the Apostle Peter. To protect his remains, the bones of our first Pope had been moved. There are a few theories of who moved them but their exact final resting place had remained a mystery for centuries. The Catholic church has long boasted that the Vatican was built on Peter's tomb—fulfilling Jesus' words to Peter "upon this rock I will build my church." Decades ago, during the perilous times of World War II, a determined Pope and friends decided to explore the newly found catacombs under the Vatican to try and prove this belief.
This book reveals a true story filled with deceit, recklessness, politics, war, scandal, and destruction. Theories and discoveries that were thought to be the answer to the long-sought-for truth, turned out not to be false leads. But after decades of searching, and years of belief that the remains had been found, the real tomb was finally discovered. In fact, it wasn't until very recently that the Vatican Scavi tour opened for visitors to view the true bones of St. Peter. This story is a fascinating one that many faithful Catholics seem to not be aware of. I was lucky enough to have taken the Scavi tour several years ago, but at the time I hadn't known this fascinating story so was unable to fully appreciate the site. I would love to go back and experience it once again.
Until next time, happy reading!