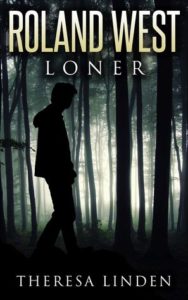 Roland West, Loner by Theresa Linden is a Catholic YA novel centered around the relationships between brothers and friends. This book is especially great for Middle School and High School boys. Don't get me wrong – Roland West, Loner is an entirely engaging and well-written book that anyone would enjoy but I don't come across very many YA novels completely from a boy's perspective, which makes this unique and special. Linden knows boys well and writes from this perspective perfectly.
I absolutely loved the development of the friendship between Roland and his neighbor Peter. I also enjoyed the character of Caitlyn and the sweet relationships she had with both boys. Even though it's titled Roland West, Peter had his own very interesting storyline and issues to overcome. The author fused the two boys storylines together brilliantly through an adventure they embark on together.
There is a deeply religious part of the story, about saints and relics that was brought up in a very intriguing way. This is a subject I've never seen addressed before in YA fiction and I think the readers will find it as interesting as I did. Linden does a wonderful job of drawing the reader into Roland's life. At times I wanted to scream in frustration with how he was treated by his manipulative brothers.
The best news is there's a sequel – Life-changing Love – so the reader won't have to wait long to find out what happens next for Roland.
Roland West, Loner is a contemporary Christian story of a fourteen-year-old boy who finds himself friendless at a new school and the subject of cruel rumors. Despised by older twin brothers, he feels utterly alone but not without hope. If he can avoid his brothers while his father is away, he might have a solution to his problem.When his brothers lock him away, having a plan of their own, he gets rescued by an unlikely pair: a neighboring autistic boy and his brother. Struggling to trust his new friends, secrets, rumors, lies, and an unusual inheritance put him on a journey that just might have the power to change the life of this loner.