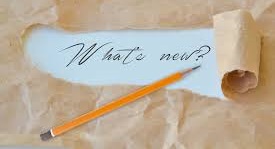 Welcome to my quarterly newsletter. This month's edition is full of exciting news that I can't wait to share! So, let's get to it!
It's finally here!
Yes, my newest book Where You Lead is finally being released – in just a few days. After a few delays, this adventurous mystery should be available starting on September 15th. This new YA novel explores God's calling for our lives, in big and small ways. This is a particularly special theme for me since I felt called to become an author and continue to say "yes" to where He leads me. God's plans for our lives are often unexpected and surprising.
To celebrate the release of this new book, I'm hosting an online treasure hunt to win some great prizes!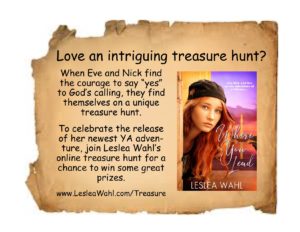 Click HERE for all the details!
If you'd like a little bit more information on the story, please click on the links below.
Book Trailer (created by my very talented son)
A little bit about where the idea for this novel came from.
A New Award!
I was so excited to recently learn that The Perfect Blindside won another award. It earned a Gold Medal in the recent Readers' Favorite Awards. I'm so grateful that this special book is still reaching people. I'm especially eager for new readers to meet Jake and Sophie as I begin edits on their next adventure.
Oops!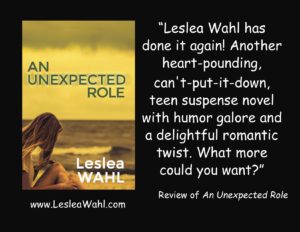 About a month ago I stumbled across the realization that the kindle version of An Unexpected Role was missing the epilogue. I don't know about you, but I love epilogues to know how the story wraps up. The problem has been corrected but if any of you had read the old version, please let me know and I'll send you the corrected story.
CWG Conference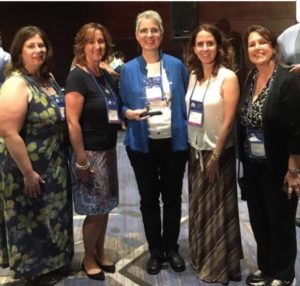 In August, I had the pleasure of attending the Catholic Writer's Guild Conference in Lancaster, Pennsylvania. This was a special opportunity for me for several reasons. It was such a joy to meet so many of the authors I've "known" online. To interact with friends and authors I admire was truly special. I learned a lot from the talented speakers, was able to make some great contacts, and brought home a bunch of fantastic books. And, as an extra special bonus, I have family that live in the area so was able to reconnect with some of them.
The photo is of me with several of my CatholicTeenBooks.com authors – Carolyn Astfalk, Carmela Martino, Amy Cattapan, and Lizette Lantigua. We are surrounding Carmela after her book Playing By Heart was awarded a CALA Award. (Playing By Heart is one of the prizes in my online treasure hunt!)
Seal of Approval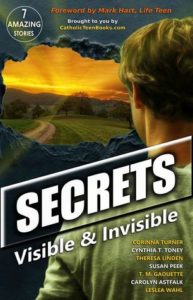 The CatholicTeenBooks anthology, Secrets, recently was awarded the Catholic Writer's Guild Seal of Approval. This collaboration is a great way to get to know several different authors. (Also one of the prizes you can win if you join my treasure hunt!)
New Logo
My friend and fellow author, Theresa Linden, created a logo for me. What do you think?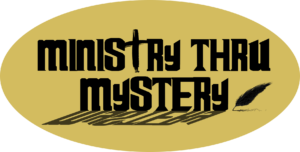 Okay, that's it for this quarter. Thanks so much for all your continued support!  Happy Reading and God Bless!!