In case you are new to my blog… every month I post about 3 YA books that I've read, each month in a new genre. So, if you're not interested in other teen books you can skip past this Book Review Post. I'll still be sending out quarterly posts marked UPDATES regarding news about my own work.
But for those of you who have kids, or grand-kids, or you yourself like teen books (like me!), each month I'll introduce some of my favorite Christian and Catholic YA books.
I've decided to provide more reviews because there are a few things I've learned since I had my first book published:
1 – So many of the teen books published by the big publishing companies contain messages that don't match the values of many families.
2 – There are a lot of fantastic, clean, faith-based books out there. Books that are entertaining yet wholesome and reflect Christian values.
3 – These types of books can be really hard to find. So, I'd like to introduce you to a few new adventures.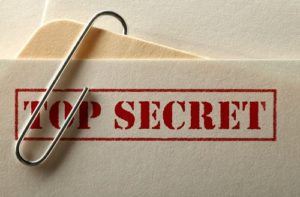 Maybe it's because of Halloween but for me October always seems like a great month for mysteries and intrigue, so what a perfect time for some great spy and secret agent book reviews. These YA novels are all fun adventures about kids who are chosen to do some extraordinary things.
Saving Mount Rushmore by Andrea Jo Rodgers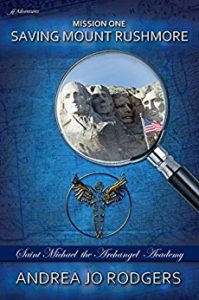 Looking for a fun adventure for your older elementary or middle school student? This book might just be what you're looking for. Saving Mount Rushmore is about a middle school boy, John, who's upset to have to spend the summer in South Dakota with an Aunt he barely knows. So much for the fun summer he'd hoped for, spent at the Jersey shore with his friends.
Soon after he arrives at his Aunt's ranch, he finds out that he'll be part of a special program at St. Michael the Archangel School. Summer school? Really?
But this is no ordinary school. This is a unique program where the students, who each possess special talents, act as secret agents performing good deeds for the country. But what special talent could John contribute? Maybe they made a mistake.
This was a thoroughly enjoyable, fast-moving adventure with some very likable characters that provided lessons in history, as well as positive messages regarding self-confidence, friendships, and faith. I look forward to more exciting stories in this series of books that empower kids and encourage them to think of the special gifts, talents and interests they all possess.
Mindwar by Andrew Klavan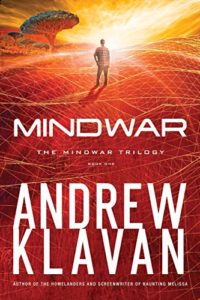 Rick Dial once had it all. He was a star athlete with a football scholarship to college, had a loving family and a devoted girlfriend.
Amazing how quickly things can change.
In a few short months, his father has deserted the family and a car accident has left Rick crippled and destroyed his future. Now Rick is stuck at home with an annoying little brother, a depressed mother, and nothing to do but play video games.
But… he possesses a talent the US government needs. He is called upon to enter a virtual world in order to save the real world.
Author Andrew Klavan is a well-known, best-selling, Christian YA author and I can certainly understand why. Mindwar is one fast-paced, adrenaline inducing, action-packed thrill ride. This novel is part secret-agent thriller, part sci-fi adventure, and is the first book in the Mindwar trilogy.
Quick note – the Christian themes are more subtle than in many Christian and Catholic novels, but that could appeal to some readers. I did like that Rick turned to God when he was in need and realized the importance of family.
The New Recruit by Jill Williamson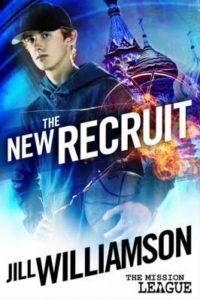 This Christian teen spy novel is the first in a series about fourteen-year-old Spencer Garmon. Spencer's life is in disarray – he lives with his Grandmother ever since his parents died, and he has no interest in the Christian faith his Grandma is trying to surround him with. All he really wants to do is play basketball and earn a scholarship to escape this life, but his knack for trouble has a way of interfering with his plan. When he's approached about joining a secret spy organization comprised of Christian's, he's not only skeptical of the whole idea but most definitely – not interested.
However, three things help convince Spencer to give the summer spy program in Russia a try.
1 – There are some really cute girls going on the trip.
2 – An ultimatum from his Grandma after he's been in trouble one too many time – he can either join military school or the Christian spy organization.
3 – Spencer discovers a secret about his deceased parents – they once also belonged to this organization.
This teen spy novel has a great, fun premise – what kid doesn't dream about being a secret agent? But I must say, this book had me at the lead character's voice. So fantastic! The author superbly captures a teen boy's thoughts and words, with the perfect blend of wit, sarcasm, and coolness. Really one of the best voices for a boy that I've come across.
One note – this book does have a more evangelical point of view than I'm used to reading but overall, it's an enjoyable book.
All these books can be found on Amazon. I've set links – just click on the highlighted titles. For those who don't use Amazon you can also check Barnes and Noble online or www.indiebound.org where you can search for books and the local bookstores that might carry them or order them directly from the website. You can also ask your local bookstore or library to order the books for you.
Next month I'll be reviewing three more Christian/Catholic teen novels. But if you'd like more reviews before then you can always check out my recommendation section on my website: YA Recommendations.
If you've come across this post on Facebook and would like to get my monthly reviews sent directly to your inbox, you can sign up on my website – www.LesleaWahl.com.
Until next month – Happy Reading!