In case you are new to my blog… every month I post about 3 YA books that I've read, each month in a new genre. So, if you're not interested in other teen books you can skip past this Book Review Post. I'll still be sending out quarterly posts marked UPDATES regarding news about my own work.
But for those of you who have kids, or grandkids, or you yourself like teen books (like me!), each month I'll introduce some of my favorite Christian and Catholic YA books.
I've decided to provide more reviews because there are a few things I've learned since I had my first book published:
1 – So many of the teen books published by the big publishing companies contain messages that don't match the values of many families.
2 – There are a lot of fantastic, clean, faith-based books out there. Books that are entertaining yet wholesome and reflect Christian values.
3 – These types of books can be really hard to find. So, I'd like to introduce you to a few new adventures.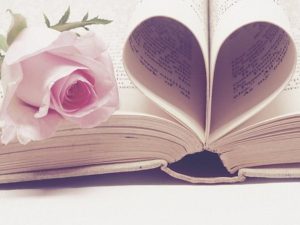 February is the shortest month of the year so what better time to showcase some entertaining short stories. All these tales are companions of full-length novels, and will provide readers with a taste of different books and authors. If you are intrigued by the stories you can check out the related novels. As an extra bonus, since these are all 130 pages or less, I am highlighting four stories this month.
Drive! By Corinna Turner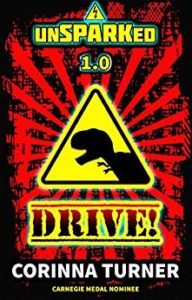 Corinna Turner has an uncanny ability to create unique worlds in her dystopian and fantasy novels. In Drive!, she takes the reader into a Jurassic Park type of society where dinosaurs, and the danger they pose, are quite real. This story is the first in her unSPARKed series, where we meet, Darryl, her brother Harry, their father, and his fiancé. Though the story is brief, it is jam-packed with intense action. The main character, Darryl, is one tough teen who can take care of herself. Unfortunately, the rest of this series is not yet available. I, for one, can't wait to read more.
Unlikely Witnesses By Leslea Wahl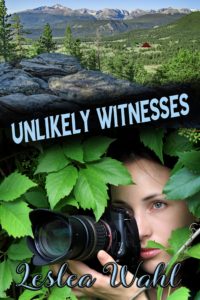 This story is the longest of this month's recommendations and is technically a novella. It was so much fun to write because it combines the characters from two of my YA novels, The Perfect Blindside and An Unexpected Role. When Sophie, Jake, Ryan, and Josie spend a week together on a family vacation in the Colorado Rockies, they become involved in an all-new mystery. (Sophie and Ryan are cousins – surprise!) This story is told from each of their perspectives, giving each chapter a unique voice. Intrigue, adventure, and the message of being an unlikely witness for Christ fuel this fun adventure. You can get this ebook for less than a dollar.
The Monk's Castle by AJ Cattapan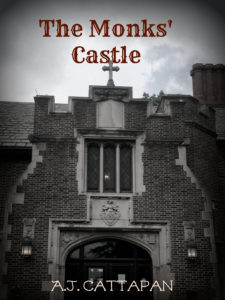 This short story from AJ Cattapan takes the characters from her middle-grade novel, 7 Riddles to Nowhere, on a new adventure. One of my favorite parts of 7 Riddles to Nowhere was the tour of Chicago that Cattapan provides the reader through her incredible descriptions. She has done that again in The Monk's Castle which is based on an actual mansion in Chicago. Expect the unexpected when Kam and his friends attend an event at the haunted castle, and one of them goes missing. The Monk's Castle is available as a free download.
Bound to Find Freedom by Theresa Linden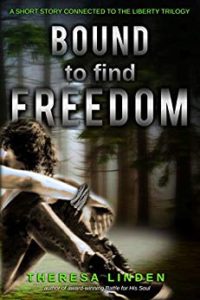 Bound to Find Freedom is a short story featuring characters from Theresa Linden's Liberty dystopian trilogy. When young teen Andy sneaks off to help with his older brother Dedrick's mission to rescue people from the government-run city of Aldonia, things don't go as planned. This story gives reader an introduction to this dystopian world that the author has envisioned. As always, Linden has created some memorable characters and powerful messages in this exciting story. Bound to Find Freedom is available as a free download.
All these books can be found on Amazon. I've set links – just click on the highlighted titles. For those who don't use Amazon you can also check Barnes and Noble online or www.indiebound.org where you can search for books and the local bookstores that might carry them or order them directly from the website. You can also ask your local bookstore or library to order the books for you.
Next month I'll be reviewing three more Christian/Catholic teen novels. But if you'd like more reviews before then you can always check out my recommendation section on my website: YA Recommendations.
If you've come across this post on Facebook and would like to get my monthly reviews sent directly to your inbox, you can sign up on my website – www.LesleaWahl.com.
Until next month – Happy Reading!