In case you are new to my blog… every month I post about 3 YA books that I've read, each month in a new genre. So, if you're not interested in other teen books you can skip past this Book Review Post. I'll still be sending out quarterly posts marked UPDATES regarding news about my own work.
But for those of you who have kids, or grand-kids, or you yourself like teen books (like me!), each month I'll introduce some of my favorite Christian and Catholic YA books.
I've decided to provide more reviews because there are a few things I've learned since I had my first book published:
1 – So many of the teen books published by the big publishing companies contain messages that don't match the values of many families.
2 – There are a lot of fantastic, clean, faith-based books out there. Books that are entertaining yet wholesome and reflect Christian values.
3 – These types of books can be really hard to find. So, I'd like to introduce you to a few new adventures.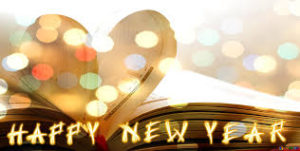 The three featured books this month are all familiar stories that have been redone in unique ways. They include:
a reworked fairytale with a surprise twist,
a futuristic version of a well-known classic,
and a modern day telling of a beloved children's story.
These fresh perspectives are perfect for the fresh new year. Enjoy!
Cinder Allia by Karen Ullo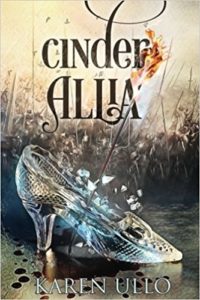 This is the first novel I've read by this author, but it probably won't be the last. This retelling of the famous fairytale was such a delight. There were so many fantastic twists to this new version that made this story engaging and fast-moving.
What happens when our heroine's prince is killed in battle before he can rescue her from her cruel life? What any strong female would do, of course, solve the problem herself.
Armed with faith, a sword, and some unlikely allies she ventures out to find her new path in life. But will Allia be able to find love and happiness when faced with overwhelming odds including deception at the palace, betrayal amid the noblemen, wicked lies, tragic heartache, and unfathomable cruelty?
I would recommend this book for older or mature teens. The language was stunning but quite ornate. A great read to expand a vocabulary but could be difficult for younger readers to follow. It was a clean read but there were some innuendos of mature situations. However, because of the more ornamental language those aren't extremely obvious. Overall, a very enjoyable teen novel.
Unclaimed by Erin Cupp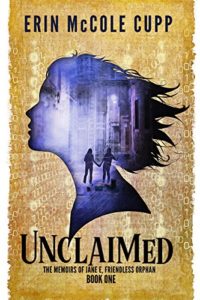 This book is a retelling of the classic novel Jane Eyre by Charlotte Bronte. This YA version adds an exciting twist – it's told from a futuristic viewpoint. Unclaimed is the second book that I've read by this author and I thoroughly enjoy her writing style.
Before we get started, I have a confession to make. I've actually never read Jane Eyre. I know. How did I possibly miss that beloved classic? I'm not sure but it is indeed true.
Brace yourselves. I have another confession to make. Instead of now reading Jane Eyre in order to determine how similar this modern novel compares to the Bronte original, I actually just read the Wikipedia summary. I probably lose some street-cred as a book reviewer but for the sake of saving time, so I can get to more books on my way-too-long "To Read" list, I went with the less time-consuming option.
Thanks to Wikipedia, from what I can tell, this story follows the storyline of Jane Eyre even as a clever futuristic remake. But don't worry, if you are like me and have not read the original, there is no need to panic – this book, the first in a trilogy about Jane E., is a standalone delight.
I really liked the future details the author has imagined. The main character, Jane E, who is technically classified as an unclaimed embryo, is fabulous. This character who has no family and is alone in the world was so wonderful. I was rooting for her from the very first page and cared more and more for her through each challenge she faced. Great book!
The Shadow of the Bear by Regina Doman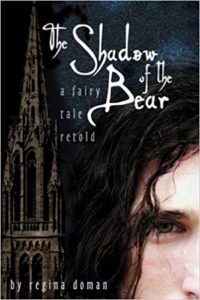 The Shadow of the Bear is a modern retelling of the Grimm fairy tale Snow White and Rose Red. This book is the first of the author's Fairy Tale Novels where she takes an old story and creates a fresh and entertaining tale for modern teens. This exciting novel – part mystery, adventure, and fairy tale, is about sisters Blanche and Rose and how their lives are forever changed when a mysterious stranger named Bear happens upon their door, in the "wilderness" of New York City.
There are many things I enjoyed about this book including the very different personalities of the sisters and the incorporation of faith. I especially liked how the innocent sisters found themselves in several precarious situations, a mixture of unlikely predicaments and some very real and relevant dangers of today's teens. This book is loaded with fantastic topics for discussion – being taken advantage of, stealing, drinking, bullying, drugs, hazards of dating. I will offer a bit of a warning though – if you value your sleep, don't read this book close to bedtime because the second half of the novel is a real page-turner and you won't be able to put it down. You've been forewarned.
All these books can be found on Amazon. I've set links – just click on the highlighted titles. For those who don't use Amazon you can also check Barnes and Noble online or www.indiebound.org where you can search for books and the local bookstores that might carry them or order them directly from the website. You can also ask your local bookstore or library to order the books for you.
Next month I'll be reviewing three more Christian/Catholic teen novels. But if you'd like more reviews before then you can always check out my recommendation section on my website: YA Recommendations.
If you've come across this post on Facebook and would like to get my monthly reviews sent directly to your inbox, you can sign up on my website – www.LesleaWahl.com.
Until next month – Happy Reading!