Welcome to Leslea's August update.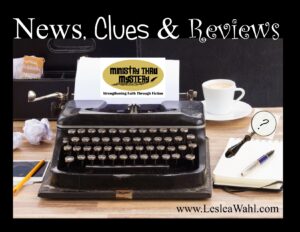 A new short story, a giveaway, an online puzzle, news, tips, and book reviews!
Each bimonthly update provides news about my writing, faith-based book recommendations for the whole family, and, to bring out your inner detective, once in a while I include an online game or puzzle.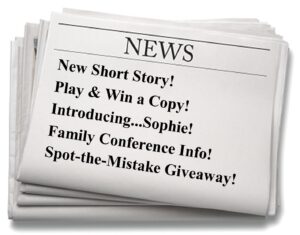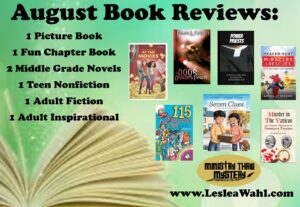 Scroll down for all the details and this month's book reviews. But first, for your inner detective…
Clues:
As you probably know, I like to include my pets in my stories. Let's see how well you know my books and see if you can match the book title with the dog that appears in that story. If you play along and share your results with me, I'll send you a copy of my newest short story – The Master Plan. Play HERE!
News:
1. Quick Update
The Master Plan is now available! This is the 4th short story in my all for One series which features the main characters from The Perfect Blindside and Into the Spotlight.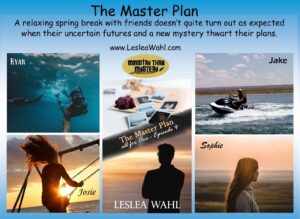 This weekend I'll be attending the Catholic Family Midwest Conference in Wichita, KS. This year, I'll not only have Catholic Teen Books available, but I'll have a selection of children's books as well! If you attend, please stop by my booth to say hello!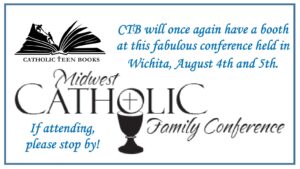 A few weeks ago, I had a great time meeting new folks at the Rocky Mountain Catholic Homeschoolers Conference. If you know of any groups that may be interested in learning more about faith-based fiction for teens, let me know!
2. Giveaway

Things don't always go smoothly – and that has definitely been the case for my newest book, Charting the Course. But one of the complications could work to your benefit! The book was originally printed with a mistake on the cover. My publisher has graciously set up a contest. If you haven't yet purchased a copy of this fun adventure, you could try your luck at winning one. Enter HERE!
3. Introducing… Sophie!
It's hard to believe but it has been 8 years this month since The Perfect Blindside was released.
4. Favorite Writing Tips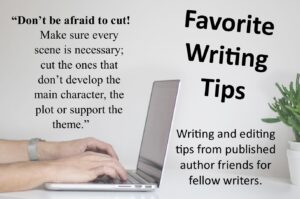 Reviews:
Seven Clues: A Catholic Treasure Hunt by Scott Hahn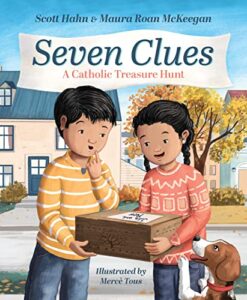 This is an engaging story about siblings who receive a mysterious package with clues to decipher. As they unravel the riddles, they discover some mysterious truths about the Bible, specifically the Book of Revelations. Author Scott Hahn is a world-renowned scholar when it comes to the oftentimes-confusing last book of the Bible. In this picture book, Hahn brings his knowledge and wisdom to children and makes the mysteries of Revelations come to life. What a beautiful story for the whole family to enjoy and learn from.
115 Saintly Fun Facts by Bernadette McCarver Snyder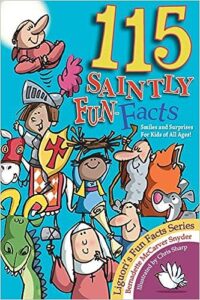 This is a fantastic book for learning more about some incredible saints. The sections are short, just a few paragraphs, and, as the title states, full of fun facts. After each saint's story, there is a little challenge for kids to incorporate into their day, encouraging them to think more about what they just read. I think this would be fabulous book to read as a family each morning, and then at dinner, each family member could tell how they used those suggestions to act a bit more saintly that day.
The Door to the Dragon's Throat by Frank Peretti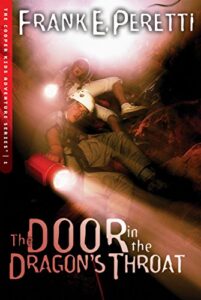 The Door to the Dragon's Throat is an exciting, suspenseful, and at times, scary adventure about a family of scientists. The Door to the Dragon's Throat is the first book in The Cooper Kids Adventure series. Dr. Cooper is a well-known archeologist who is called when others fail to understand an unexplained event. Ever since his wife died, his children, Jay and Lila, accompany him on each mission.
While the children in this story are middle-school age, the book might not be appropriate for that age-group due to the subject matter and the level of intensity. This story deals with demons that are trying to break free from their captivity to bring destruction to the earth. This obviously might be something that parents would not want their children to read. Each family will need to make that determination on their own.
There is a very strong Christian message that flows throughout the book. I loved that the main characters never worried about what they might find during their dangerous quest. They knew that their God was mightier than anything they might encounter. This strong faith was a wonderful part of this quick, adventurous read.
Author Frank Peretti is a well-known Evangelical Christian author. I've read one other book of his that was written for adults, so was curious when I saw that he had written a series for teens. I already knew he was a terrific storyteller but didn't know he was such a fabulous story-reader. As the narrator of the audio version of this book, he really brought the story to life. I personally think his narration might have been my favorite part of the story.
Samantha Sanderson at the Movies by Robin Caroll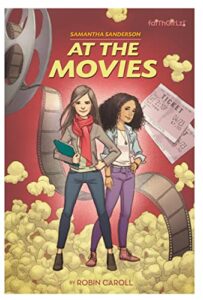 This is the first book in a fun series about a middle-school investigative reporter. Samantha longs to follow the career path of her journalist mother while also greatly admiring her detective father. When Sam discovers a bomb at the local movie theater, she jumps at the chance to cover the story for her school's journalism class blog. While Samantha tries to use the skills and techniques that her mom has taught her over the years, she increasingly makes her dad's job more difficult.
Sam soon discovers that navigating the challenges of middle school, friendships, cute boys, and tensions at home becomes even more difficult when you're attempting to prove your journalistic skills and solve an important case. But if anyone can do it, Samantha Sanderson can.
I thoroughly enjoyed the story, the underlying messages, and the supporting characters. I especially loved how Samantha's strong faith kept her grounded and focused on what was important—at least most of the time.
Power Priests by Greg Hendry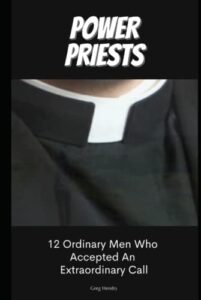 What a wonderful book! I thoroughly enjoyed learning about these twelve Holy men who answered God's call to the priesthood. Most of these individuals are modern-day priests, but there are a few intriguing stories from previous decades as well. This book is highly recommended for teens, whether they have an interest in religious life or not. The true stories of these dedicated servants are inspiring for anyone.
Murder in the Vatican: The Church Mysteries of Sherlock Holmes by Ann Margaret Lewis
For those who enjoy Sherlock Holmes mysteries – this collection of three short stories is for you! I've always been a huge fan of mysteries, so this book was great fun to read. I enjoyed following Holmes and Watson as they worked several cases alongside the inquisitive Pope Leo. The mysteries kept me guessing, and the historical details brought the story to life. The author also has written The Watson Chronicles, which sounds equally intriguing.
Heaven-Sent Miracles and Rescues by Andrea Jo Rodgers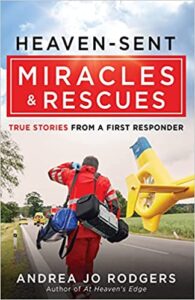 Andrea Jo Rodgers' Heaven-Sent Miracles and Rescues is an amazing collection of inspiring short stories. I've also enjoyed her other books in this collection of true encounters from her years as an EMT. The miracles she has witnessed through her years of volunteer service are truly incredible.
I love the unique way in which the author shares these stories, partially told from the victim's viewpoint, as well as her own. This style gives the reader a little glimpse into the patient's life, providing a connection with these strangers. She also does an excellent job of explaining medical terms so that anyone can understand the various circumstances.
Andrea Jo Rodgers' caring heart and years of dedicated service are such a blessing to her community and through these stories—to us. Her books offer inspiration, practical advice for emergency situations, and astounding moments of faith when she witnessed the hand of God. What a beautiful collection of books.
Until next time, happy reading!