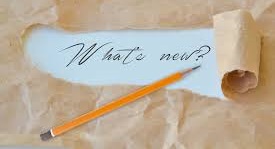 Welcome to my quarterly update!
1 – I'm thrilled to reveal the cover of my soon to be released book – Where You Lead.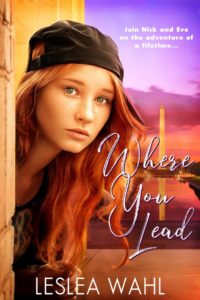 What ya think?
The release date has been pushed back but I'll keep you posted when I find out when it's available.
Here's a little preview though:
A vision from God leads to the adventure of a lifetime.
Sixteen-year-old Eve Donahue's lonely existence changes in an instant when visions of a mysterious stranger haunt her. Certain God is calling her for a mission, she bravely says yes and begins her quest to meet this young man. 
Thousands of miles away, Nick Hammond has been dealing with his own unusual experience, an unwavering certainness to convince his father to run for political office.
When these two unlikely teens finally meet, their belief that God has called them to work together sets them on a journey of faith to untangle a web of deception involving international trade agreements, lost confederate gold, and a blossoming romance. As they follow century old clues, they realize God can call us all in big and small ways. We just need to listen and say, "Yes Lord, I will go where You lead."
The inspiration for Where You Lead began over 25 years ago with a brief moment in a restaurant when a fleeting thought felt like an intriguing beginning of a book. Two decades later, that tiny spark of an idea turned into this novel about having the courage to say "yes" to God's calling. This book has been bouncing around in my mind for a long time and I can't wait to share it.
2 – My book, An Unexpected Role. was chosen to be part of the Sabbath Rest Book Talk, as one of the August books. You can find the full list of great books HERE.
3 – As you probably know, I've been sharing monthly book reviews here on my website but I also share reviews monthly on the Reading with your Kids Podcast and will soon start sharing for two additional blog sites as well. I'm thrilled to be able to spread the word about fantastic Christian and Catholic books to teens everywhere.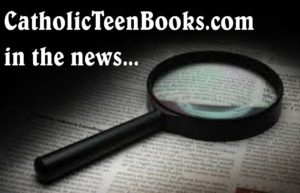 CatholicTeenBooks.com is a collaborative website that I'm blessed to be part of, so love to share any news for my fellow authors.
1 – My friend Carmela Martino is conducting a giveaway for her incredible YA historic fiction – Playing By Heart.
You can join the giveaway HERE.
Read the my review of her book HERE
And the Amazon link for Playing By Heart.
2 – Theresa Linden – has a new book coming out in her West Brothers Series. I've had the privilege of reading an advance copy and think it's her best one yet! I honestly couldn't put this one down – romance, mystery, faith – what's not to love!
Here is the Amazon link for Anyone But Him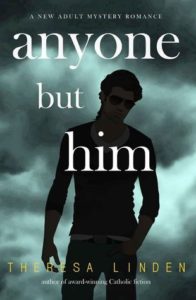 3 – Susan Peek's fantastic book about St. Magnus, now has an audio version.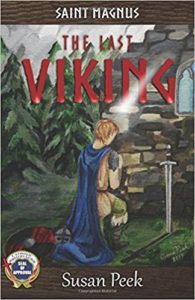 You can find the information HERE.
And my review of The Last Viking HERE.
That's it for this month! Thank you for subscribing to my newsletter.