Welcome to my monthly book review! Did you know that if you sign up for my newsletter, you will receive a FREE short story as well as my monthly reviews and quarterly updates sent directly to your inbox? Don't miss a single review!
October always seems like the perfect month for mysteries and suspense novels. The three books I'm highlighting this month are all very exciting and have an element of suspense. Two are dystopian stories. One is a middle-grade story. Two are rather short. And all are part of a series.
Before we begin…
In case you are new to my blog, besides writing YA novels, I love reviewing them as well. Every month I post about 3 YA books that I've read, each month in a new genre. So, if you're not interested in other teen books you can skip past this Book Review Post. I'll still be sending out quarterly posts marked UPDATES regarding news about my own work.
But for those of you who have kids, or grandkids, or you yourself like teen books (like me!), each month I'll introduce some of my favorite Christian and Catholic YA books.
I've decided to provide more reviews because there are a few things I've learned since I had my first book published:
1 – So many of the teen books published by the big publishing companies contain messages that don't match the values of many families.
2 – There are a lot of fantastic, clean, faith-based books out there. Books that are entertaining yet wholesome and reflect Christian values.
3 – These types of books can be really hard to find. So, I'd like to introduce you to a few new adventures.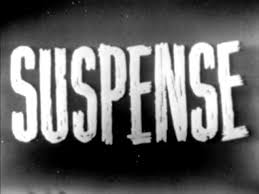 A Truly Raptor-ous Welcome by Corinna Turner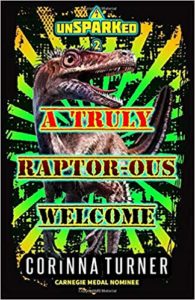 Corinna Turner is an expert at creating new, exciting worlds in her fictional books. Whether it be a dystopian future, a fantasy world, or a Jurassic-park type of environment, her descriptions brilliantly engulf you into her books.
A Truly Raptor-ous Welcome is one of the stories in her Unsparked series. These are truly exciting adventures. This short installment follows two parallel storylines. The first revolves around Darryl and her family. Darryl is a teenage girl who is tough as nails when it comes to dealing with dangerous dinosaurs. She also has a deep faith. Darryl's father recently married a city-girl who is having trouble living in the wild, dangerous, dinosaur-filled country.
The other storyline revolves around Joshua, a young man who is alone in the world. He has been trained by his father and uncle to take dangerous hunting jobs. This exciting story leaves you wanting more and yearning for the next segments that will be forthcoming. I look forward to more episodes of this series.
Escape by Glenn Haggerty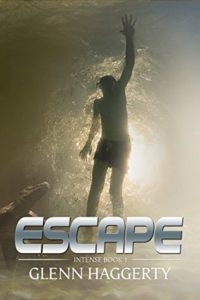 This fun, Christian, middle-grade, adventure is the first book in a series about a young teen named Tyler. Escape is actually more of a short prequel to the series, but it is a great book on its own. This is a fast read, jam-packed with action. Which might be a problem if you're hoping for a book that will take a while for your kids to read because they will get through this one quickly. But they will most likely want to immediately read Tyler's next adventure.
Younger boys especially will enjoy the story of thirteen-year-old Tyler. Tyler has made some bad decisions lately that have caused a lot of problems. But nothing compares to the danger he finds himself in on this particular day.
Right from the very first line, the reader is drawn into the story. "I'd never seen a dead body before, but I was pretty sure the guy in the car trunk was dead." Who doesn't want to keep reading after that?
While I love the adventure aspects, my favorite part of this book is the Christian messages. As Tyler fights for his life, his friendships, and his reputation, he begins to clearly see the bad choices he made. The lessons he learns are powerful reminders for everyone about telling the truth, being a good friend, and the importance of a loving family.
The Resistance by J. Rodes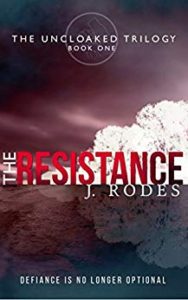 The Resistance is the first book in a dystopian series set in the not too distant future that honestly doesn't seem too farfetched. When the Progressive Reform Presidential candidate is elected, religious worshipers begin to be persecuted. Eventually, all religion is banned, and things quickly go from bad to worse. A mob mentality rules and if people do not prove their loyalty to the new government, resistance camps and public executions are created to persuade them to become party members.
This book is obviously for older teens. There are some disturbing concepts and scenes – although nothing overly graphic. The main character's voice is fantastic. Braxton is a rebellious, hot-headed preacher's son who doesn't really understand his father's unwillingness to pretend to work with the government. He blames his father's steadfastness in his beliefs for the suffering their family faces.
The similarities to World War II Germany were striking. I've read a lot of books about that time period, and I'm always left wondering how the Holocaust could happen. How did the regular German citizen go along with such evil? Were they scared to voice opposition? Brainwashed? Unaware? This story delves into that mentality and shows how such things could happen.
All these books can be found on Amazon. I've set links – just click on the highlighted titles. For those who don't use Amazon you can also check Barnes and Noble online or www.indiebound.org where you can search for books and the local bookstores that might carry them or order them directly from the website. You can also ask your local bookstore or library to order the books for you.
Next month I'll be reviewing three more Christian/Catholic teen novels. But if you'd like more reviews before then you can always check out my recommendation section on my website: YA Recommendations.
If you've come across this post on Facebook and would like to get my monthly reviews sent directly to your inbox, you can sign up on my website – www.LesleaWahl.com.
Until next month – Happy Reading!