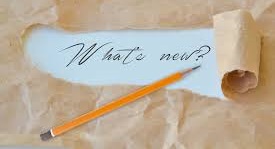 Free Short Story, Title Reveal, New Awards and more in this quarter's update.
Welcome to my Quarterly Update! This update is to share with you any new happenings regarding my books and work.
Extreme Blindside: A Jake and Sophie Adventure
Yes, that is the official name of The Perfect Blindside sequel! It is still on target to be released in early December. I'm anxiously waiting to see the cover design.
Here is a little sneak peek: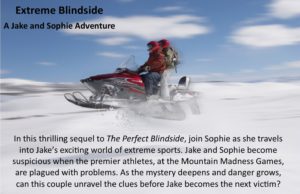 Where You Lead
I'm so excited that Where You Lead has received two new awards.
Catholic Press Association 2nd place award
Colorado Small Press Award 2nd place award.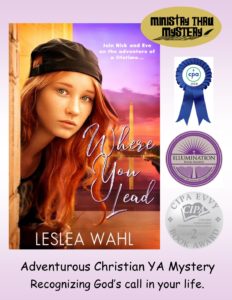 New Short story
The main characters from The Perfect Blindside and An Unexpected Role appear together in a few short stories. I have written a new one that will only be available on my website for new subscribers to my newsletter. This story occurs in time before the books. Discover the unusual connection between these characters. You can read it by clicking on the title below.
Shared Blessings – Leslea Wahl
Where You Lead Study Guide
There is now a study guide available for Where You Lead. This can be used as a supplement for a lesson plan and is created in the OLVS Homeschool curriculum style. There are already study guides for The Perfect Blindside and An Unexpected Role.
Conference
This summer, I once again had the privilege to attend the Catholic Writers Guild Conference. It is such a joy to be around like-minded authors and to finally meet some of the friends I've known online. AND for the last two years, it has been in beautiful Lancaster, Pennsylvania so I've been able to visit family. I'd love to share a few highlights.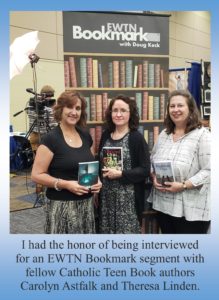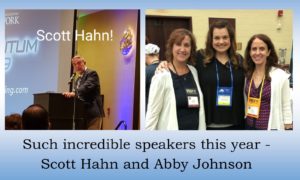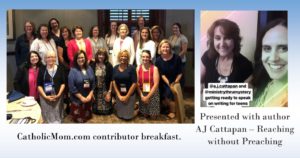 CatholicTeenBooks News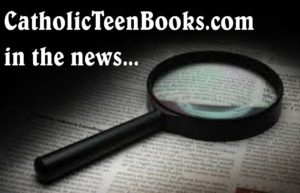 Lots of new things to report!
The joint website I am part of, CatholicTeenBooks.com has a few really exciting programs going on right now for Catholic schools. Please help us share this information.
We are offering book packs for schools. These packs are a great way to add some fantastic adventures to a classroom or library at a discounted price. Find more information HERE.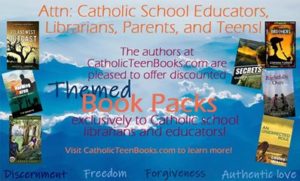 Through September, Catholic school teachers and librarians can enter for a chance to win 12 new adventures for their school. GIVEAWAY!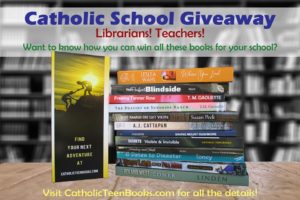 Secrets: Visible and Invisible
The Catholic Teen Books anthology Secrets: Visible and Invisible was also an award winner at this summer's Catholic Press Association Awards. My short story "More Precious Than Gold" is in this collection. The story is a summer camp adventure with the characters from The Perfect Blindside and An Unexpected Role. Also, fellow CatholicTeenBooks author Corinna Turner took top honors in the YA category with her fantasy novel Elfling.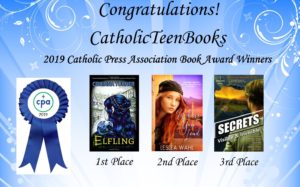 Christmas Anthology
Gifts: Visible and Invisible
Once again, the authors at CatholicTeenBooks have joined together to create a new anthology. This collection of Christmas themed stories will be coming out next month. Multiple genres are included, which makes this book a great gift for any reader. These anthologies are great ways to discover new authors. My short story explores the idea of keeping Christ in Christmas.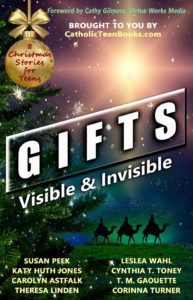 Well, that's it for this quarter! Thank you so much for your continued interest and support!