Welcome to my monthly book review! Did you know that if you sign up for my newsletter, you will receive a FREE short story as well as my monthly reviews and quarterly updates sent directly to your inbox? Don't miss a single review!
This month I am reviewing three fantasy novels. Truth be told, this is not my favorite genre, but I was determined to do a segment on fantasy books, so I read quite a few novels to find three I felt comfortable endorsing. Well, let me assure you, the time and energy were well worth it. I have three outstanding Christian fantasy options for you, including a just-released middle-grade novel. So, if dragons, fairies, or a girl/lamb hybrid intrigue you, then I've got some fantastic choices for you!
Before we begin…
In case you are new to my blog, besides writing YA novels, I love reviewing them as well. Every month I post about 3 YA books that I've read, each month in a new genre. So, if you're not interested in other teen books you can skip past this Book Review Post. I'll still be sending out quarterly posts marked UPDATES regarding news about my own work.
But for those of you who have kids, or grandkids, or you yourself like teen books (like me!), each month I'll introduce some of my favorite Christian and Catholic YA books.
I've decided to provide more reviews because there are a few things I've learned since I had my first book published:
1 – So many of the teen books published by the big publishing companies contain messages that don't match the values of many families.
2 – There are a lot of fantastic, clean, faith-based books out there. Books that are entertaining yet wholesome and reflect Christian values.
3 – These types of books can be really hard to find. So, I'd like to introduce you to a few new adventures.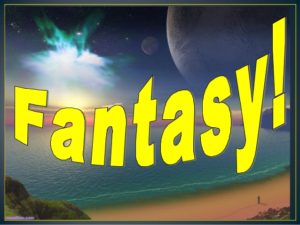 A Hidden Miracle by Gerilyn Herold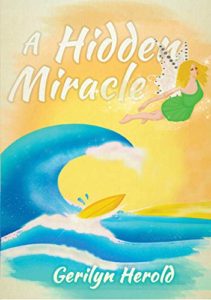 A Hidden Miracle was just released two days ago! Talk about hot off the press! This middle-grade story is a modern-day speculative fantasy novel about what is happening on a spiritual realm around a teen surfer who is battling a deadly disease and a loss of faith.
The story is told from the perspective of a fairy named Gabriella. Her job is to assist angels by delivering needed gifts to humans. Gabriella and the boy fairy she adores are assigned to help surfing star, Jaden Marino who is battling cancer. However, Jaden's loss of faith makes their job extra challenging. When an accident changes everything, Gabriella struggles with how far to bend the rules in order to deliver a miracle before it is too late.
I really enjoyed this middle-grade story. The glimpse into the surfing world was quite interesting. The descriptions are beautiful, and there are some fantastic supporting characters among the angels, fairies, humans, and evil spirits. Although, I am not sure I will ever look at certain insects quite the same ever again! With beautiful descriptions, a thought-provoking storyline, and a glimpse into the exciting world of competitive surfing, this book will keep readers captivated.
Mercy's Prince by Katy Huth Jones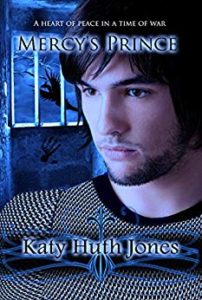 Mercy's Prince is a fantastic adventure novel set in medieval times. The imaginary Hordes, dragons, and unique powers of the characters move it into the fantasy realm. In this first novel of the series, we meet the brave and heroic Prince Valerian and the lovely and powerful Mercy.
Mercy has grown up in a Brethren colony of pacifists. (Having grown up as a Mennonite, I come from a pacifist background, so really enjoyed the aspect of the story.) Valerian is the youngest son of the King of Levathia. This unlikely duo must work together to save their country from the destructive masses of the Horde.
There were many aspects to this book that I really enjoyed. Valerian was an incredible character – brave, strong, and devoted to his faith. There were plenty of battle scenes that will spark the interest of male readers. (Though boys may not care about the last 2 or 3 chapters which winds up the love story.) Mercy is a strong female character and the relationship between the two leads will be something the female readers will enjoy. This story is far from predictable and is a wonderful book.
Mandy Lamb by Corinna Turner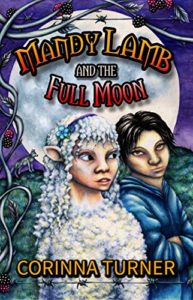 Mandy Lamb is a totally unique novel about the unusual friendship between Mandy, the world's first half girl/half lamb, and James another human hybrid with a dangerous secret. This book is like nothing I've ever read before. I'm a fan of Corinna Turner and her I Am Margaret series for older teens, but this fantasy novel is for a younger crowd.
Mandy and James are both twelve years old and each have dealt with a lot in young lives. Their unique struggles with fitting in is a topic that a lot of kids in this age group can relate to. I also loved the parts that showed how important it is to have a strong faith.
But what makes this novel really intriguing is the serious moral dilemmas that Turner introduces. This is one of the things I always enjoy about Turner's books, her ability to bring up important societal topics, that other people don't write about. In this book the subject of controlling and manipulating genetics is part of the story. However, since this book is written for older elementary and middle school students, the moral implications of this topic are only touched upon, leaving families the opportunity to delve into this subject matter as much as they would like. Another wonderful book by Corinna Turner.
All these books can be found on Amazon. I've set links – just click on the highlighted titles. For those who don't use Amazon you can also check Barnes and Noble online or www.indiebound.org where you can search for books and the local bookstores that might carry them or order them directly from the website. You can also ask your local bookstore or library to order the books for you.
Next month I'll be reviewing three more Christian/Catholic teen novels. But if you'd like more reviews before then you can always check out my recommendation section on my website: YA Recommendations.
If you've come across this post on Facebook and would like to get my monthly reviews sent directly to your inbox, you can sign up on my website – www.LesleaWahl.com.
Until next month – Happy Reading!