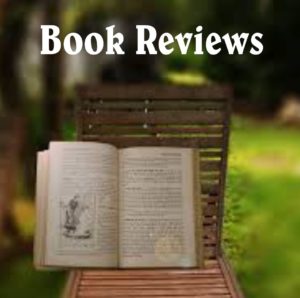 Welcome to my monthly book review post!
This month's book reviews are for the younger boys that enjoy teen fiction – late elementary to early high school. Many teen/tween books seem to be geared to girls, so I've compiled a list just for the boys, with wonderful male lead characters. Having said that – girls would thoroughly enjoy these books as well.
In case you are new to my blog… every month I post about 3 YA books that I've read, each month in a new genre. So, if you're not interested in other teen books you can skip past this Book Review Post. I'll still be sending out posts marked UPDATES regarding news about my own work every other month.
But for those of you who have kids or grandkids or you yourself like teen books (like me!), each month I'll introduce some of my favorite Christian and Catholic YA books.
I've decided to provide more reviews because there are a few things I've learned since I had my first book published:
1 – So many of the teen books published by the big publishing companies contain messages that don't match the values of many families.
2 – There are a lot of fantastic, clean, faith based books out there. Books that are entertaining yet wholesome and reflect Christian values.
3 – These types of books can be really hard to find. So, I'd like to introduce you to a few new adventures.
Books for Younger Teen Boys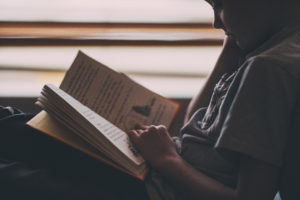 The Other Side of Freedom by Cynthia T. Toney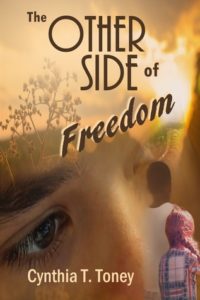 This middle grade historic fiction novel is set in the 1920's and told from the point of view of a middle school age boy – Salvatore. The author effortlessly delved into the mind of a young boy who lived in Louisiana during the tumultuous Prohibition years, weaving together a fascinating tale of hardship, corruption and the importance of family and faith. This intriguing, coming of age story focuses on the difficult choices and decisions one Italian immigrant family must face while desperately trying to keep their family together.
I didn't know much about this interesting time in our history when Italian/Sicilian gangsters terrorized American communities, but was fascinated by this story and how these crime sprees affected law-abiding families of Italian descent. Besides being a captivating story, this book provides plenty of discussion topics including the repercussions that can arise when trying to do what is right, as well as the issues of: prohibition, segregation and immigration.
Roland West, Loner by Theresa Linden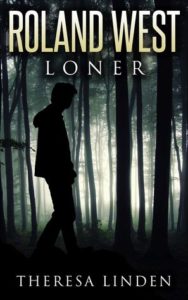 This is a Catholic YA novel centered around the relationships between brothers and friends. This book is especially great for Middle School and High School boys. Linden knows boys well and writes from this perspective perfectly.
I absolutely loved the development of the friendship between Roland and his neighbor Peter. I also enjoyed the character of Caitlyn and the sweet relationships she had with both boys. Even though it's titled Roland West, Peter had his own very interesting storyline and issues to overcome. The author fused the two boys' storylines together brilliantly through an adventure they embark on together.
There is a deeply religious part of the story, about saints and relics that was brought up in a very intriguing way. This is a subject I've never seen addressed before in YA fiction and I think the readers will find it as interesting as I did. Linden does a wonderful job of drawing the reader into Roland's life. At times I wanted to scream in frustration with how he was treated by his manipulative brothers.
The best news is that this is the first in a series of books for teens about Roland and his brothers.
Mission Libertad by Lizette Lantigua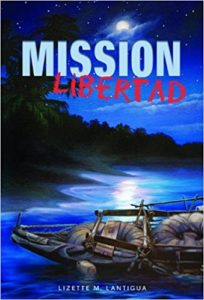 Mission Libertad is the story of Luisito, a young teenage boy who escapes Communist Cuba in 1979 with his parents. This is such a wonderful book with so many interesting aspects to it. First of all, it is a fabulous historic fiction for middle school and high school age kids about a time in history that I haven't seen much written about. There is also an intriguing mystery aspect to the story that keeps the reader engaged and anxious to find out what will happen next. In addition, it has a beautiful religious element about this young Catholic who finally is able to explore and understand his faith.
However, my favorite part of the book is how the very likable main character experiences America for the first time. Lantigua does a masterful job of showing the heartbreak and devastation of a communist society through the eyes of this sweet and caring young man. Hearing about the difficulties of an oppressed society is one thing but seeing it through the eyes of this character is extremely powerful. Not only would this novel make a great tool for a meaningful discussion but it also shows teens how fortunate we are to live in America.
I've included links for all the books on Amazon, but for more information, they can all also be found at www.CatholicTeenBooks.com.
For those who don't use Amazon you can also check Barnes and Noble online or www.indiebound.org where you can search for books and the local bookstores that might carry them or order them directly from the website. You can also ask your local bookstore to order the books for you.
Next month I'll be reviewing three more Christian/Catholic teen novels. But if you'd like more reviews before then you can always check out my recommendation section on my website: YA Recommendations.
If you've come across this post on Facebook and would like to get my monthly reviews sent directly to your inbox, you can sign up on my website – www.LesleaWahl.com.
Until next month – Happy Reading!