This month I'm reviewing Science Fiction books! This is not a genre I know much about but in my attempt to offer suggestions in as many genres as possible, I ventured into an unknown area. Just in case you are also unfamiliar with these types of books, the definition of Science Fiction is: fiction based on imagined future scientific or technological advances. Seems a little vague since books that fit that definition could also be categorized as fantasy or dystopian. However you would like to describe these books, the adventure, the faith, and characters of these books all made for some enjoyable reading. I will definitely not shy away from this genre in the future.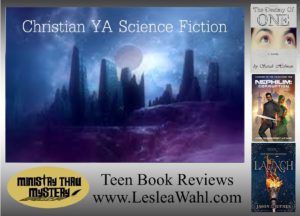 Before we begin…
In case you are new to my blog, besides writing YA novels, I love reviewing them as well. Every month I post about 3 YA books that I've read each month in a new genre. I also send out quarterly posts marked UPDATES regarding news about my own work.
But for those of you who have kids, or grandkids, or you yourself like teen books (like me!), each month, I'll introduce some of my favorite Christian and Catholic YA books.
I've decided to provide more reviews because there are a few things I've learned since I had my first book published:
1 – So many of the teen books published by the big publishing companies contain messages that don't match the values of many families.
2 – There are a lot of fantastic, clean, faith-based books out there – books that are entertaining yet wholesome and reflect Christian values.
3 – These types of books can be difficult to find. So, I'd like to introduce you to a few new adventures.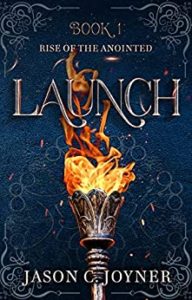 Launch by Jason C. Joyner
If your teen enjoys superhero movies and stories, this might be a great book for them. When my kids were teens, they loved movies about heroes with incredible powers who protected the world from the evil villains. Launch is such a story—a Christian teen version of Avengers or X-men.
The novel begins when a large group of teens is invited to an amazing weekend at a Silicon Valley campus to meet Simon Mazor, the rising star of a new social media empire. The weekend is heralded as an opportunity for young, bright minds to help change the world. Demarcus, Lily, Harry, and Sarah Jane are four of the invited guests who become fast friends. These four teens also happen to be extremely special in that they each have recently developed unique superpowers.
The conference starts out full of exciting promise for the teens, but as the weekend continues, it appears that something more sinister is at play. Aided by a mysterious, elderly gentleman, the teens learn that their incredible powers have been bestowed on them by God and that they have received their gifts for a particular reason and at that exact moment, to help stop an evil plan of destruction.
This was a fast-paced page-turner and readers will be happy to know that Launch is the first novel in the Rise of the Anointed series, which means there will be more adventures with these likable characters.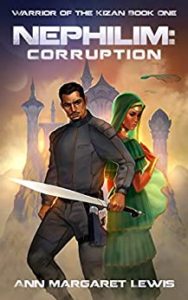 Nephilim: Warrior of the Kizan Book 1 by Ann Margaret Lewis
Nephilim: Warrior of Kizan has plenty of adventure and romance to appeal to a multitude of readers. The characters are not teenagers, they are a little older, but I think teens will enjoy this clean novel. This sci-fi book has a unique twist that I greatly appreciated. I've always been troubled with Christian fantasy worlds that have their own deity that is worshipped, even if it is a fictional representation of our one true Lord. This story, however, while set on another planet, has a biblical history and Christian characters who worship Christ, the same as their earthly relatives.
The story revolves around Tasia, the heir to the throne of her world. When she is kidnapped, the warrior Dakhar is sent to rescue her. Tasia ends up on earth where several humans assist her—these scenes were my favorite. I loved the interactions when the young adults Tasia meets discover she is from another planet. I only wish there had been a few more scenes between them in the second half of the story.
The world that the author created was very unique and well thought out. And there are some wonderful Christian messages throughout this adventurous story. A glossary is even provided, which was helpful because I kept getting some of the words confused. If you enjoy science fiction novels, this is one to check out.
The Destiny of One by Sarah Holman
This Christian Sci-Fi novel is an intriguing tale with a message that today's teen can completely relate to—finding your calling in life. What is the destiny that God has specifically created you to fulfill?
This was an enjoyable read about a teenage girl, Maria, who is feeling restless and trying to decide if she should head to college. She has a wonderful, supportive family but she just feels unsettled. When her family takes a trip to Earth—yes, she lives on Mars—her destiny begins to unfold. Political unrest, Christian persecution, an overthrown leader, and a daring escape fill this first book in the futuristic adventure series.
I enjoyed the conservative main character who relied completely on God to get her through challenging situations. I'm curious what the second book, The Destiny of a Few, will bring. I suspect more action and intense situations will be in Maria's future.
All these books can be found on Amazon. I've set links – just click on the highlighted titles. For those who don't use Amazon you can also check Barnes and Noble online or www.indiebound.org where you can search for books and the local bookstores that might carry them or order them directly from the website. You can also ask your local bookstore or library to order the books for you.
Next month I'll be reviewing three more Christian/Catholic teen novels. But if you'd like more reviews before then you can always check out my recommendation section on my website: YA Recommendations.
If you've come across this post on Facebook and would like to get my monthly reviews sent directly to your inbox, you can sign up on my website – www.LesleaWahl.com.
Until next month – Happy Reading!